Innovative construction management software plays an essential role within the construction industry. Today, most construction companies organize, plan, and estimate project costs using a project management software solution. This sophisticated software, designed specifically for the construction industry, aids communication, decision-making, budget management, job scheduling, and cost control.
Being born out of a commercial construction company, we understand the importance of weighing your options carefully. Choosing the right construction project management platform is critical. We want you to have the best information possible to do so!
1) What problems are you looking to solve?
This is a great way to analyze your construction workflows and determine your most significant pain points for your company. Once you've identified your team's current pain points, it's crucial to develop your company's short-term and long-term goals. These will help serve as the guide for desired features. There is no one-size-fits-all solution, so make sure you pick the right software that addresses your needs precisely.
Here at RedTeam, we provide the best value for a construction management platform. Everything you need from business development, preconstruction, project management, field management, and financial features will help you have peace of mind when working on your projects. Our software includes integrated construction apps BIM360, PlanGrid, LevelSet, Sage, QuickBooks, and DocuSign in one platform, so you don't have to waste time and money switching between apps. We also provide FieldShare and TeamPlayer, our mobile applications that allow you to seamlessly manage your projects on and off the field digitally from wherever you are.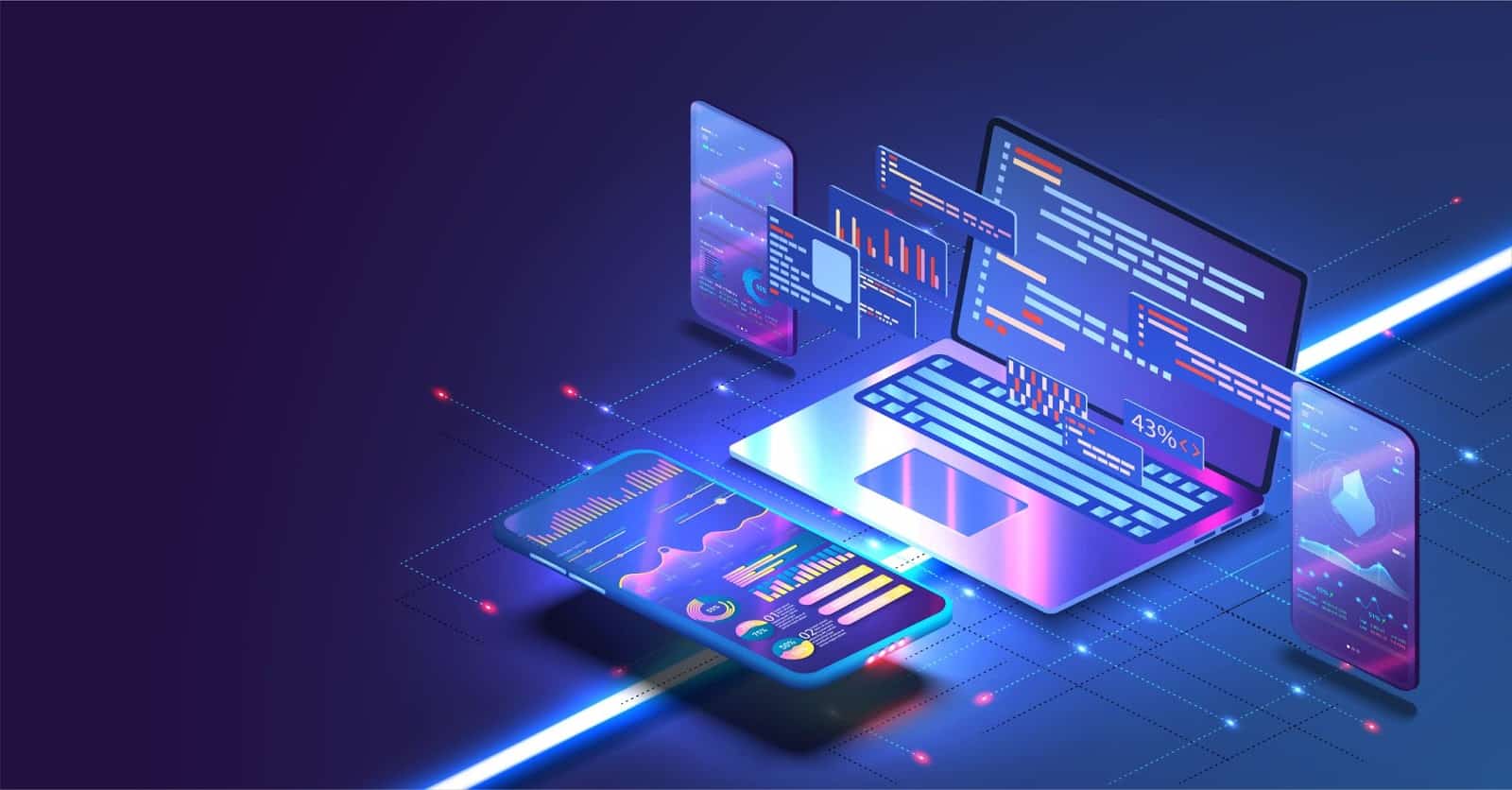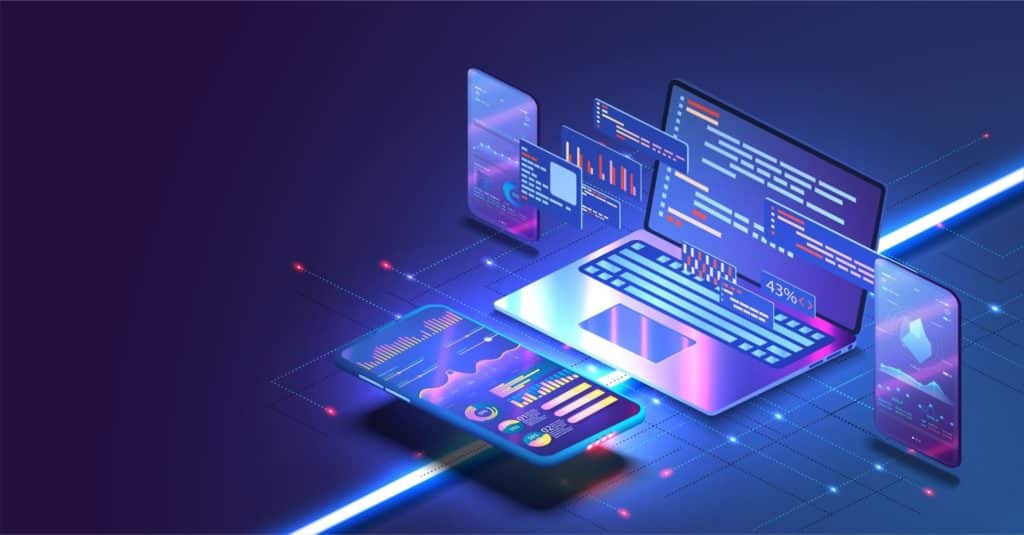 2) How much are you willing to spend?
The cost and expenditure on new software or integrated systems are rarely justified in the short-term because it takes time to implement, teach team members how to use it, and configure it to suit your company. Aside from the short-term, what you should focus on is whether or not it gives you real value for your money in the long run. Different construction management software requires significant investment, and they all have other pricing models. Knowing your budget, what you want from the software, and the pricing models will help you decide the right fit.
At RedTeam, our cost varies depending on the options that we have available. There are unlimited options as well as per-person licenses. Talk with us, and we'll help you make the right decision!
3) Does the construction management software promote communication and collaboration between team members?
Whichever brand for construction management software you look at, you should always collaborate and communicate on the platform. It should provide a log of communications about each project for better tracking and understanding of project progression.
With RedTeam's collaborative console, you can work remotely from anywhere and share documents with anyone working on the project to have a history of every interchange. RedTeam captures and stores metadata for every part of the construction process so you can have a record of every interaction in your back pocket.
4) What are the tech requirements?
Depending on the software, any necessary hardware and network upgrades may be required. On-premise software installations may require the purchase of new servers and workstations to run the software. On the other hand, some platforms use cloud-based software that do not require investment in additional hardware. The software vendor manages all updates, and the cloud platform guarantees security and redundancy.
RedTeam runs on cloud-based software, so all you need is a computer or mobile device with internet access to connect to our platform!
5) What does the construction software's training and implementation look like?
Implementing new processes and learning new software will take time from your team's already busy schedule. It is highly recommended to create a detailed plan and strategy on how the new software will be rolled out across your contracting business and the various teams by connecting with the vendor to know how they will implement their platform with your company.
With RedTeam, implementation involves a wide variety of tasks to ensure that you and your team are set up for success with our software. You have unlimited training sessions with our staff, access to our wiki, and many more options to make sure you comprehend the software.
6) What features are most important to you?
A construction software might have excellent tools to support an individual's work, but knowing what features exist to allow you to share and collaborate with your team or various teams within your company and potentially even with outside stakeholders are essential. There are many stand-alone solutions out there that support a specific task, such as job cost accounting, estimating, bid management, equipment management, and much more. Ideally, you want to find integrated software that covers all those areas.
We offer a fully integrated platform that runs on cloud-based software and allows your team and outside stakeholders access to all documentation from anywhere! Schedule a demo with us to learn more!
7) Who are your customers, and is the software the right solution for your business?
It's important to remember that general contractors and subcontractors have different workflows. Large $50M companies operate differently than $5M companies. Software that might work for residential contractors might not work for commercial contractors and vice versa. Knowing which software works best for your company is essential when it comes to project management workflows.
At RedTeam, we have several subcontractors who are customers of RedTeam. It doesn't work for all subcontractors because it is suited for commercial GC's more. Talk with us, and we can help you come to the right decision!
8) Does the software allow you to create a proposal within the platform?
Construction companies typically go through hundreds, if not thousands, of bid invitations and proposals. The software can ensure that estimating and bidding are digitized, which allows for automated proposal generation and eliminates the risk of forgetting to include information.
With RedTeam, manage campaigns, opportunities, and interactions with key contacts to help you secure more work and convert opportunities to projects when you're ready to prepare a bid. Our software lets you build estimates and send an invitation for bid requests to your vendors in your database based on set qualifications. You can manage vendor quotes side-by-side to select the strongest, most qualified bid. Once selected, you can issue commitments to your vendors directly from the winning bid and begin to build a budget.
9) What other construction management software is available for your company?
Researching the best software for your business takes a lot of time. Salespeople only tell you how excellent their system is, and more often than not, the flaws of their technology are not revealed until later on when you are stuck in a contract. Therefore, doing a thorough research and comparing different systems and capabilities are very important. Don't jump the gun in making your decision!
Choosing the right construction project management platform is critical, and we want you to have the best information possible to do so. That's why we'll tell you if your company is the right fit for our software.
10) Will my team be able to use the construction management software?
The best way to go about considering different construction software is a bottom-up approach. Let your team know the options being considered and see how they feel about it. After all, they are the ones using the software! A friendly user-interface is excellent for the entire team as well. Not everyone is tech-savvy, so having software built for all tech levels is a significant advantage.
We built RedTeam with a user-friendly interface for all individuals to have the same learning curve. We want to make sure you have the best information and technical support to manage your projects using software!