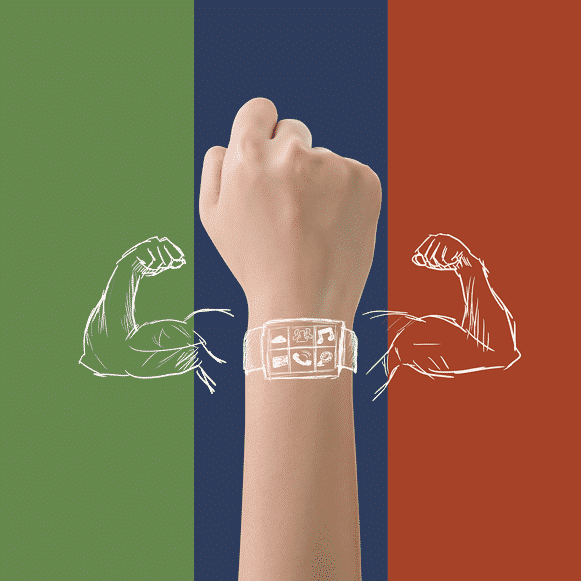 At FieldLens, we pay close attention to wearables.  Our Android app works with Google Glass, and even allows you to speak into your smartwatch to post a reaction to an item notification. So we were interested in what International CES had in store for wearables this year, and what kinds of predictions we could make for the near future.
At CES, there was a lot to pay attention to: Garmin had more than a half dozen different watches and activity trackers.  Fitbit, Alcatel, Samsung, Sony, Lenovo, Withings, Martian, and a few more I can't even come close to remembering all had smart watches. Most worked with iOS and Android, and many had their own app stores.  I saw wrist wearables for health and fitness, work, entertainment, and even fashion.  What did they all have in common?  If you're an iOS user, they're all useless in a few months.  If you're an Android user, most of them are useless now.
We all remember that the iPad was the first major tablet player.  Some of us may even remember other companies insisting it was a waste of time, and that they weren't going to waste any resources on a temporary market.  They were wrong, and now many continue to attempt to play catch up.  It seems a lot of those same companies do not want to make the same mistake with smartwatches… so instead they're making a different mistake: not thinking big enough.
The key to a good smartwatch, or any wearable really, is not that it connects to a mobile device, but how deep that connection can go.  Are the possibilities limitless, or extremely limited? Only a few companies can claim the former, and they are the only ones with products that matter.  Ever have a car that allowed you to make Bluetooth phone calls, but not play music from your phone?  Is there any part of you that wants to attempt to navigate a map via an E Ink display?  Does it even make sense to purchase two or three devices to get the same functionality you can get from one?
I've read a few predictions that the Apple Watch—and even smartwatches as a whole— will fail this year, but I don't think that's the case.  In fact, I think they'll not only succeed, but completely change the notification landscape.  However, in order to do that, these devices need access to as much as we can give them.  Not just a few crappy applications in an app store no one cares about, but real apps, with real features.
Even today, with those real apps on my mobile devices, things I wouldn't bother to pull my phone out to view, can quickly grab my attention from my wrist.  Do I want to stop in this bar I'm walking by to see an old friend that's checked in there?  Maybe. Would it be easier to speak a reply to my wife's text than take my fingers out of my gloves and type it?  Probably.  Do I want to be notified when I'm approaching a potential safety hazard on this jobsite?  Most definitely.