Routine inspections are a crucial part of every construction project. They ensure that workflows within a project are planned according to requirements, standards, and regulations. Inspection is necessary to meet industry standards for accuracy, quality and keep construction work on time and within budget. They're essential for successful project delivery.
Construction inspections are a contractual responsibility held by the contractors to analyze a project's progress. Typical checks include ensuring materials and procedures comply with plan and specifications, inspections of paints and coatings, field testing, monitoring contractor's schedules, and going over drawings to identify any errors.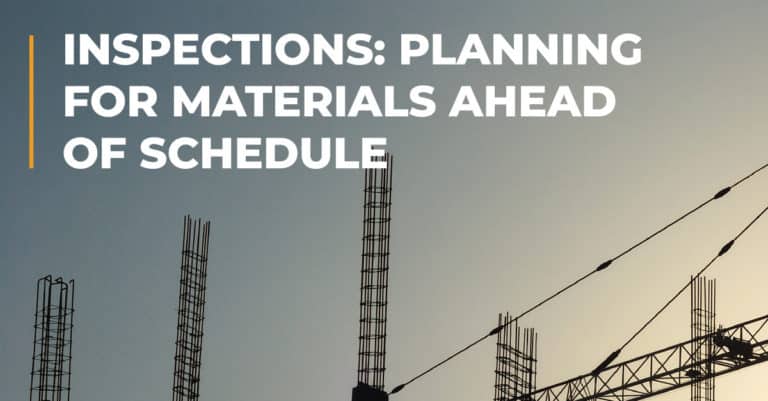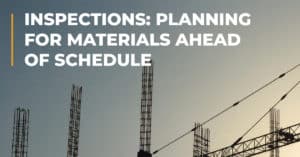 THE POWER OF CONSTRUCTION MANAGEMENT SOFTWARE
To learn more about how you can incorporate RedTeam into your business development – project management – project financials, click here to watch and learn more about our 5 MINUTE VIDEO OVERVIEW!
Three Construction Inspections Considerations
1. Budget.
Any construction inspections that handle money should always include the project's budget. The top priority for contractors and project managers is to complete a project within budget. Achieving this shows the efficiency and quality of their work. Inspections should consist of purchasing materials, payouts, labor activities, suppliers, and anything else pertinent to your construction project.
2. Project Scope.
When an inspection is conducted, the leading factor of the process should always be a construction project's defined scope. The client's needs should be the primary focus of these inspections. Any changes made, communication history, reports, and checklists by the clients should be included because they approve or disapprove modifications to the project scope.
3. Schedule.
Your construction project schedule directly affects your client's budget and needs, which can turn a satisfied client into a dissatisfied one, bringing costly litigation to the table. Utilize construction inspections to monitor your project schedule on a daily, weekly, and monthly basis. Always update all relevant stakeholders of any kind of delay, including their details.
The importance of construction inspection lies in a great inspection system that deals with errors and necessary changes. Having a good inspection system centered around the connectedness of your project teams will help you with the success of your construction project and its on-time delivery. Here are five reasons why construction site inspections are essential for your company.
As a project manager, safety is the number one priority. Construction inspections cover safety by identifying safe roads to transport equipment, safe gear for workers to use, potential hazards on the jobsites, and other dangers that might occur. After all, construction is a dangerous profession. Inspections ensure that proper precautions are taken for worker and site safety allowing your project workflows to maintain efficiency and quality.
Improved Construction Quality
Quality is something companies always strive for when working on projects. It builds your reputation and your team's pride in the work they produce. However, high quality is met with high standards. To have high standards, inspections are needed to identify any regulation or code errors in your construction. Having excellent quality and following proper regulations will leave your client with a well-built structure.
Communication with all team members, whether on the jobsite or in the office, is critical to construction project management. A construction team's communication can be addressed with inspections if things aren't following the correct codes and regulations. On many projects, the work must be carefully coordinated to limit any risks that may occur. Construction inspectors oversee the job and are responsible for anticipating risk, communicating with the contractor, and documenting progress and possible construction or design issues for the owner. Knowing what needs to be changed from inspections can be beneficial to a team's communication.
Inspections may be a pain sometimes, but they help those who work on a jobsite to maintain an alert state of mind. In simple words, this signifies that construction workers and agents have better concentration and more precise focus on what they are doing. What is more, they have all the necessary means for working efficiently given the fact that everyone is living up to the pre-established expectations.
There are specific environmental regulations for the construction industry to promote a greener construction environment. Inspections contribute to making construction companies follow them. The severe penalties that come from any potential environmental violations have been a great ally to the effort for a greener construction industry.
Construction inspections remain indispensable because they allow for safer conditions in the industry and a better way to monitor an ongoing project!