Simply put, when we speak with companies looking to adopt a new construction management software, three key themes are always present: save time, save money, and reduce risk. To achieve these objectives, we discuss more specific operational benefits that ultimately result in these three dimensions. Construction management software can help with communication, documentation, management, organization, budgeting, and convenience. These are some of the top benefits of construction management software.
1. Increased communication and collaboration.
Get real-time updates about significant changes and receive alerts so you, your team, the client, and material suppliers can stay in the know about each part of the project's status. This minimizes costly miscommunications and saves hours of valuable work time that might have otherwise been spent waiting on an email or document to arrive. Working in real-time allows you to collaborate with your team anywhere to make sure all tasks are completed. Thanks to the ability to monitor tasks, you can spot potentially expensive issues early on and avoid potentially costly problems.
2. Documentation and documentation tracking.
We all know that in construction, companies create and handle large amounts of paperwork, and all documentation must be stored securely. The old way of doing things consisted of physical paperwork and printed documents, which would have been stored in a filing cabinet. However, these days have long gone, especially for businesses looking to gain a competitive advantage. Integrated construction management software provides a safe place for all project management documentation. Project managers who utilize construction software store relevant data on a document management system, making it easy for them to track progress and share with clients and contractors. 
THE POWER OF TECHNOLOGY
FOR CONTRACTORS
To learn more about how you can incorporate RedTeam into your business development – project management – project financials, click here to watch and learn more about our 5 MINUTE VIDEO OVERVIEW!
One of the most significant benefits of construction management software is also likely the one you think about the least — a simple and straightforward organizational system. With everything in the same place, you can store your information and access those who need it. It is often referred to as the single source of truth. Track all business expenses, expenditures, contracts, contact information, budget sheets, site specifications, plans, codes, and guidelines on a mobile device you can access with a few clicks.
A budgeting tool is necessary for efficient management of the construction project budgets and forecasts. You already know how construction management software can save you time, and around the construction site, time is valuable. Most software platforms also include integrated accounting features with payroll and payment tracking so you can allocate and monitor all incoming and outgoing money.  You should also look to track all ongoing expenses to see how they're lining up with your established budget.
Getting the construction management software with the right features is crucial for a company that wants to expand, taking over larger projects. Project management software will help promote efficient business processes, complete projects faster, and create a substantial return on your investment. You will be able to create and manage more jobs while keeping all your expenditures under control, saving time, and reducing manual labor with the help of business process automation.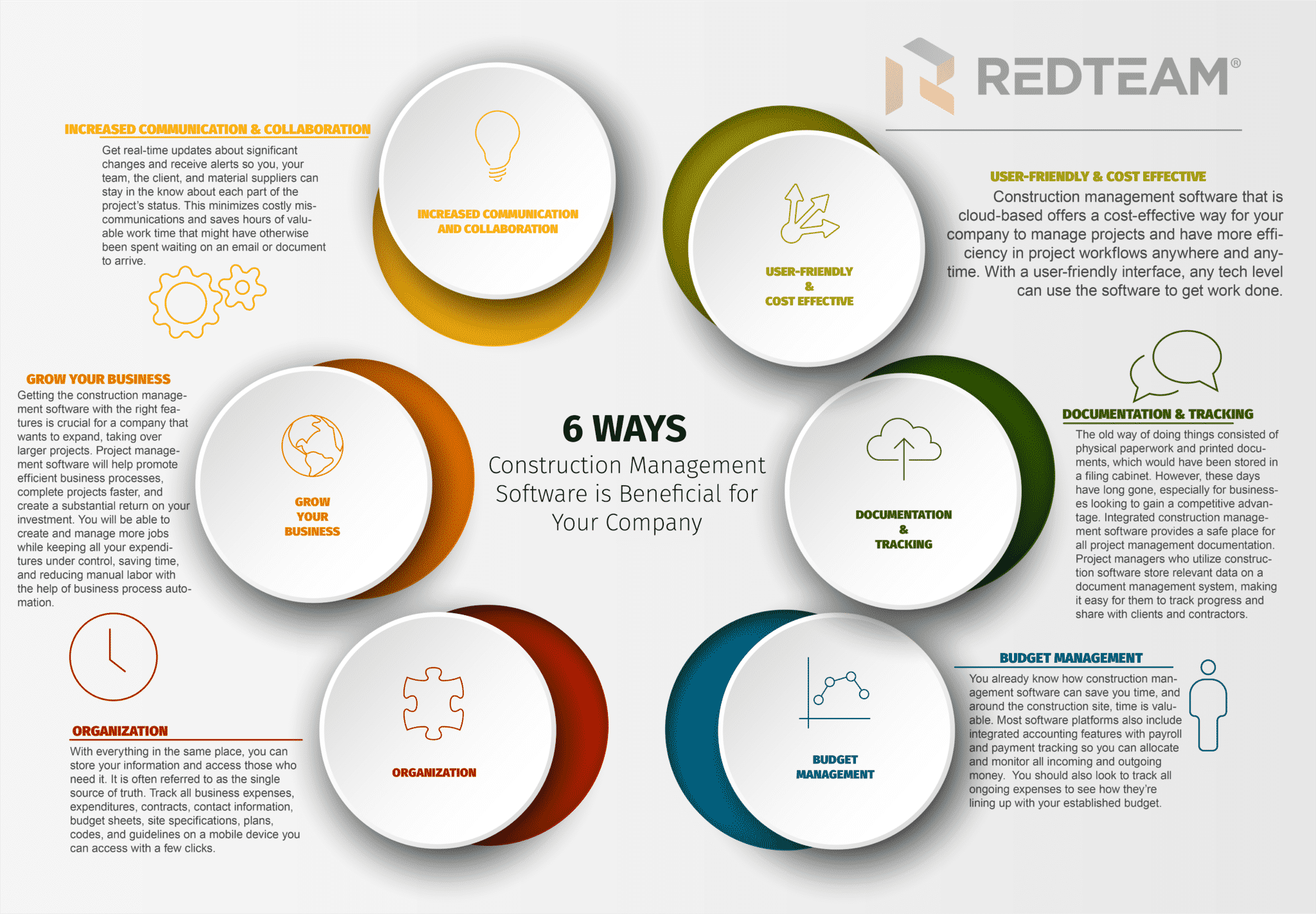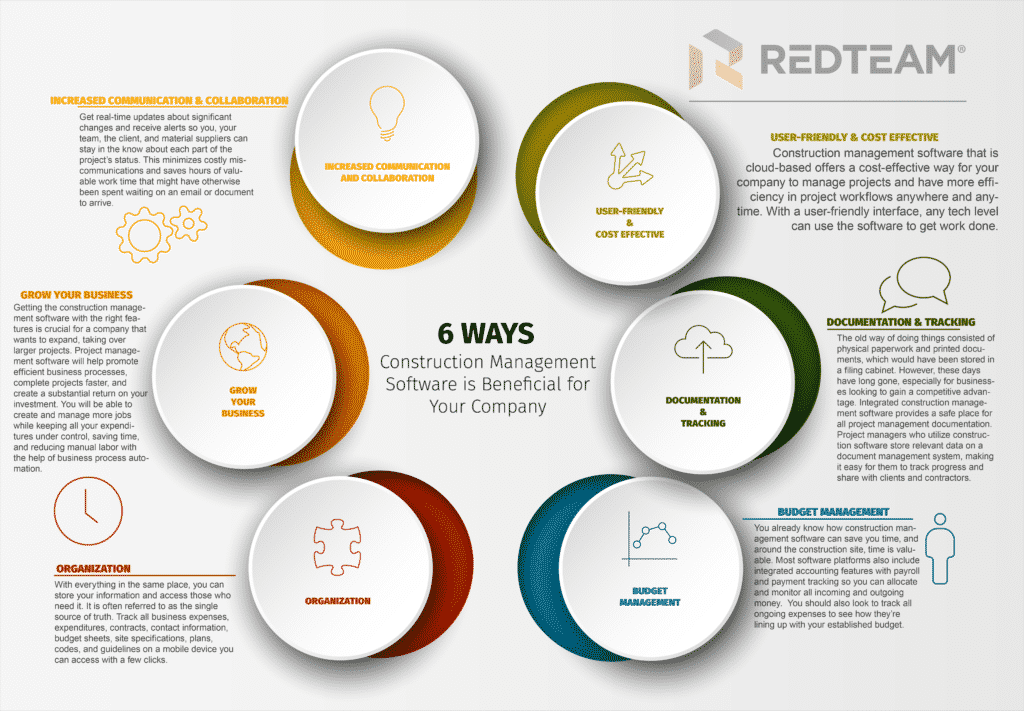 6. User-friendly and cost-effective.
Construction management software that is cloud-based offers a cost-effective way for your company to manage projects and have more efficiency in project workflows anywhere and anytime. With a user-friendly interface, any tech level can use the software to get work done.