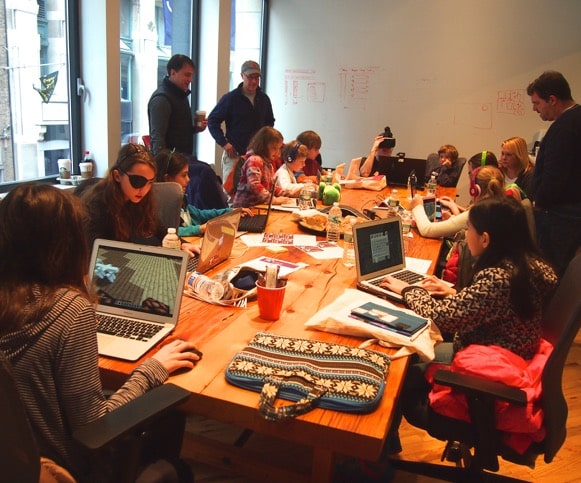 Recently we were happy to host a truly unique Architecture, Engineering and Construction tech event here at the FieldLens office.
Futuristas, which helps introduce girls to skills and career opportunities, and the AEC Hackathon, led the first-ever "AEC Hackathon Girls!," especially for girls in elementary and middle school. A group of girls and their parents got together, organically and somewhat spontaneously, to spend a Sunday working with 3D building technology.
The girls used the popular Minecraft game to construct 3D worlds real and imaginary. By the end of the day Sunday, three teams of girls were showing off the worlds they had built to a room full of AEC tech professionals. Watch a video recap of the event:
Special thanks the hackathon girls for sharing their creative talents and taking the time to explore our industry. Please drop us a line in a few years—we might have some jobs for you!
* * * *
Watch our other videos from the AEC Hackathon: