There's nothing quite like seeing construction cranes dot a city's skyline. Those cranes don't just do the heavy lifting on jobsites – they are also symbols of economic health. In big cities like New York, cranes are a given, but in Rust Belt cities like Buffalo, Milwaukee and Detroit, a crane in the skyline—even just one—is a source of pride and a symbol of hope.
Below is a roundup of the 3 of the biggest construction projects currently happening in Rust Belt cities, bringing cranes to their skylines along with excavators digging in the ground, concrete being poured, jobsite trailers lining sites, and the thousands of construction jobs that come along with all that.
Buffalo Niagara Medical Campus – Buffalo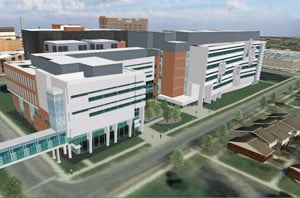 In 2001, several regional medical institutions and neighborhood advocacy groups came together with the City of Buffalo to create a plan for a medical campus that would become the hub of medical treatment and research in Western New York. Coming in at around $1.4 billion, work on the 120-acre campus is well underway, bringing more than 1,000 construction jobs to the area and around 20,000 campus-based jobs once construction is complete.
Image from University at Buffalo
Northwestern Mutual Tower and Commons – Milwaukee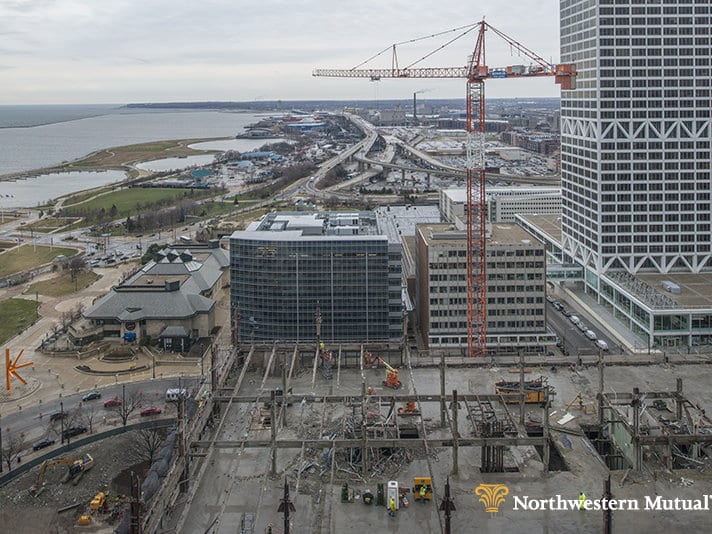 Upon completion, the Northwestern Mutual Tower and Commons will become Milwaukee's second-tallest building, and the tallest building built in more than 20 years. Milwaukee Mayor Tom Barrett was quoted in the Wall Street Journal, saying "It's a sign that the economy is starting to come back." The 550-ft, 32-story skyscraper is expected to be completed in 2017, costing $450 million and bringing in more than 1,000 construction jobs.
Red Wings Hockey Arena – Detroit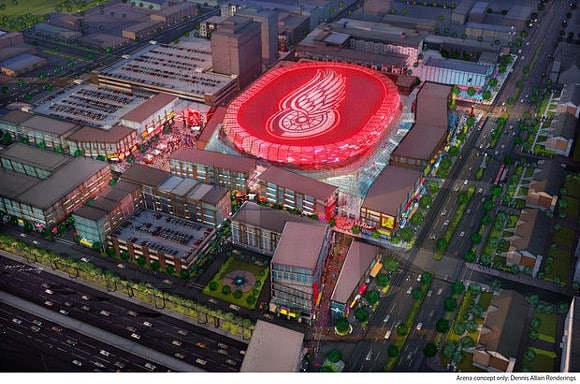 Construction of a new hockey arena and 45-block entertainment district is expected to break ground in Detroit as soon as permits are approved. The project will bring in more than 8,300 construction and other related jobs, and will cost around $650 million.