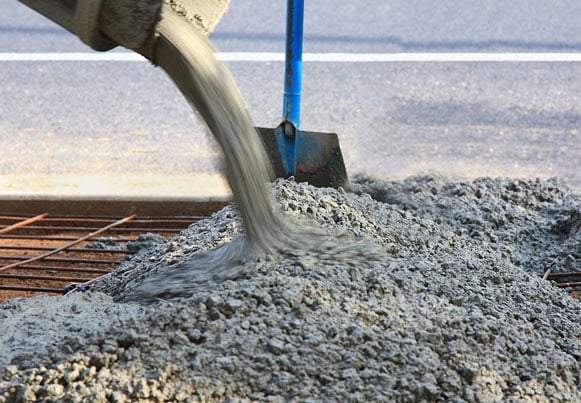 Concrete is getting a whole lot better, with the potential to make construction faster and buildings more livable. Here are the top 5 concrete innovations to watch:
Rapid Drying Concrete
New materials are cutting down on drying times, reducing the risk of excess moisture. One of these products is called Aridus, the first ready-mix concrete solution that prevents moisture-related floor covering failures.
Another method for speeding drying is using polyaspartic coatings. Using materials from suppliers such as Covestro, these coatings can be applied in both high-humidity and temperatures below 50°F. In addition to curing faster, their coatings are durable and can prevent damage from ultraviolet light, chemical spills, and abrasions.
Improved Insulation
Insulating Concrete Forms (ICF) are designed to stay in place as part of the permanent wall structure and come in two basic types: blocks or planks. ICFs are typically made of polystyrene and provide at least two inches of insulation on both sides of the concrete wall. This insulation allows builders to place concrete during all types of weather and results in an energy efficient structure.
Another technique, thermal insulation systems (sold under the ThermaEZE brand), add panels of expanded polystyrene foam within wall forms prior to the concrete pour. The forms are removed once the concrete cures, resulting in a fully insulated wall surface.
Concrete from Recycled Materials
Green Sense Concrete, created by BASF, is designed to be better for the environment and your budget. It's also made to improve the performance characteristics of concrete. The concrete mixture uses a high percentage of recycled materials. It was used in the construction of One World Trade Center in New York.
Hemp-based Concrete
Tradical Hemcrete is a light concrete product made of hemp binder and hemp products. Its important features include breathability and vapor permeability, and it offers good insulation. Drying times vary, but the company makes Hemcrete available in factory-made pre-dried panels.
Light-transmitting Concrete
Light-transmitting concrete contains thousands of optical fiber strands that are placed in concrete made up of fine materials. These strands transmit natural or artificial light into the space enclosed by the translucent concrete which is cut into panels or blocks following the casting. Luccon is one manufacturer for this product that not only has design appeal but also can be used to enhance safety for dark sidewalks and subway stations.
Photo: ekays/Bigstock