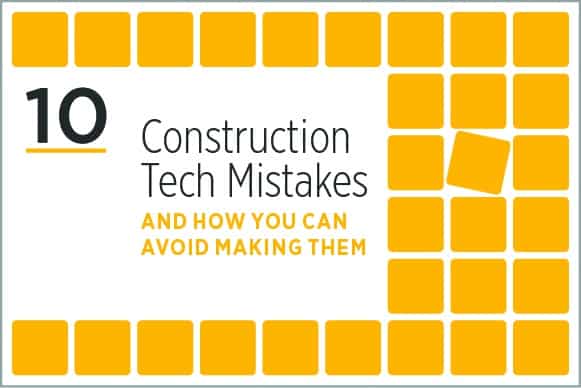 It's clear that construction is changing. But at FieldLens, we know lots of people in the construction industry have questions about how to roll out new technology without compromising the success of their teams. So we've written a new ebook, "10 Construction Tech Mistakes And How You Can Avoid Making Them," to help you make smarter decisions about technology. Visit this page to get your free copy.
This book draws from the collective experience of the FieldLens coaching team—who have logged thousands of hours supporting construction professionals and visiting them on the jobsite—to recommend some ways to get change right.
We focused on solutions to 10 common mistakes we see with tech adoption in our industry. We take a look at how to convince different crew members to adopt, to how and when to train the team, to how to ensure that the software will work with your setup—and more.
When it's time for a technology change on your jobsite, be ready. Know what commonly goes wrong. And know how to avoid the pitfalls, so you can make change work.
Get your free copy of "10 Construction Tech Mistakes And How You Can Avoid Making Them."