Move over, Google and Tesla: The first driverless vehicle most of us see on the highway could be a construction safety truck, not a car.
A few months ago, we talked about how driverless bulldozers can help improve worker safety. Today, we'd like to revisit driverless technology with another impressive machine: the driverless truck.
Road work is dangerous, especially on congested highways. A new autonomous vehicle is aiming to take some of the risk out of working in high-traffic construction zones.
The Case for Autonomy
According to the U.S. Federal Highway Administration, there were 576 work zone fatalities due to car crashes in 2010 (the most recent year for which statistics are available). That's one death every 15 hours.
Truck Mounted Attenuator trucks (TMAs) are designed to reduce those fatalities. You've probably see these trucks around work zones. They have big bumpers that are built to absorb the impact of a crash. One Pennsylvania truck manufacturer, Royal Truck & Equipment, hopes to improve safety even further with its new Autonomous TMA truck (ATMA), which takes the driver out of harm's way.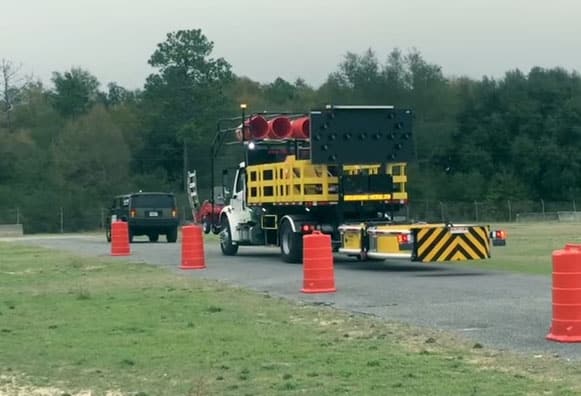 How Does It Work?
Outfitted military-inspired tech like fully integrated sensor systems and GPS, the ATMA operates on a follow-the-leader basis. A human-driven vehicle leads the way with a pilot device attached, and ATMA uses GPS information from that pilot device to mimic the front vehicle's movements on the road.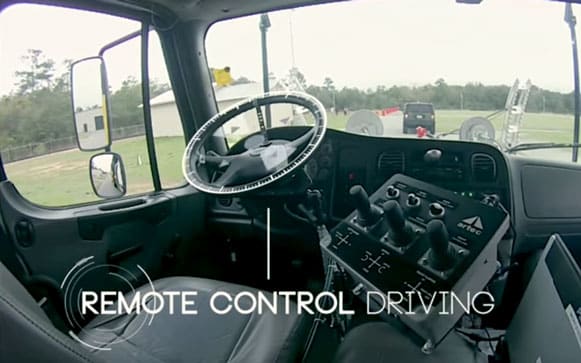 The pilot device can be moved from one vehicle to the next, so you're not totally reliant on the same vehicle. The manufacturer is also happy to point out that no jobs will be lost by this technology—somebody still needs to drive the pilot truck.
The ATMA could begin hitting the road in Florida as early as this year.
You can see ATMA in action in this video: