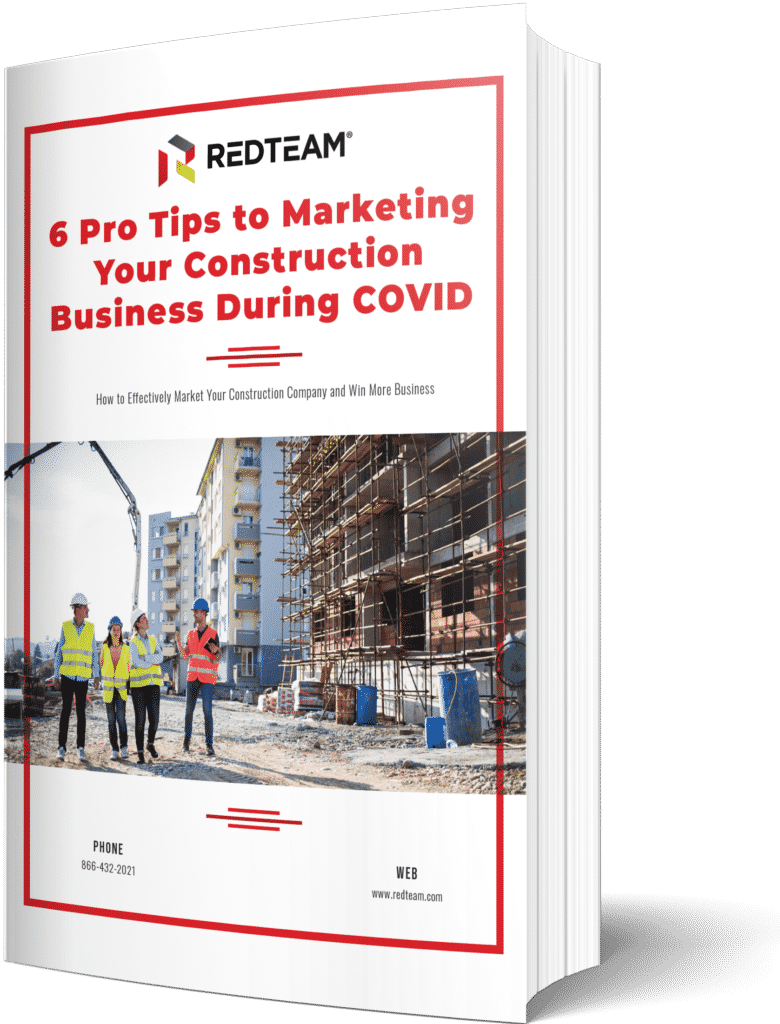 6 Ways to Market Your Construction Business During COVID
How to effectively market your construction company and win more business.
Struggling to market your business effectively during COVID-19? In this ebook, we will give examples and share conversations about what has been working for GCs across the US.
With a changing landscape throughout the construction industry, one thing remains the same – life may slow down, but construction remains strong. We are at a crucial turning point, where construction companies can harness that strength and turn it into business strategies that will increase brand visibility and set the stage for long-term growth. Now is the time to rethink marketing plans and shift focus to tactics that will make a difference.
Just as a solid foundation supports a building, firms need to develop the foundation for telling a compelling narrative that can help drive growth. Answering questions like why should prospects know you, why should they want to know you, and why should they trust you are foundational components of every firm's story.
"Determining which prospects are the best fit for the services you offer is essential for telling a company story that resonates and engages the right prospects at the right time. Looking at your current customer base and identifying commonalities (i.e. company size or industry) is a good place to start."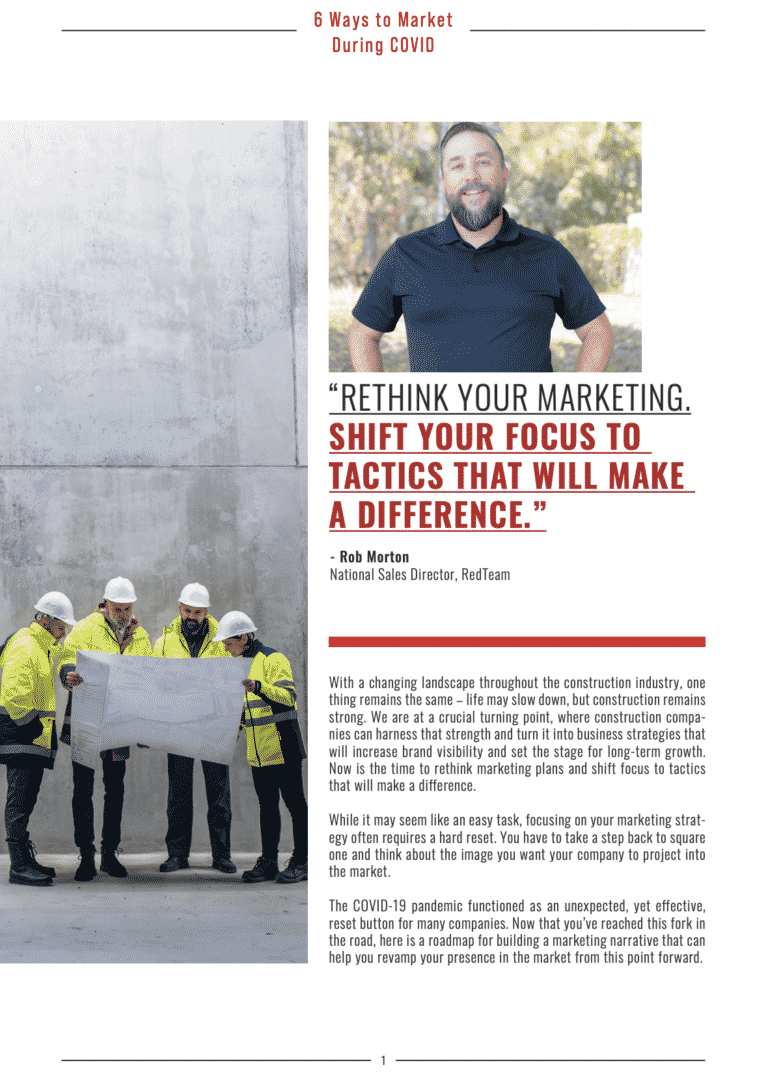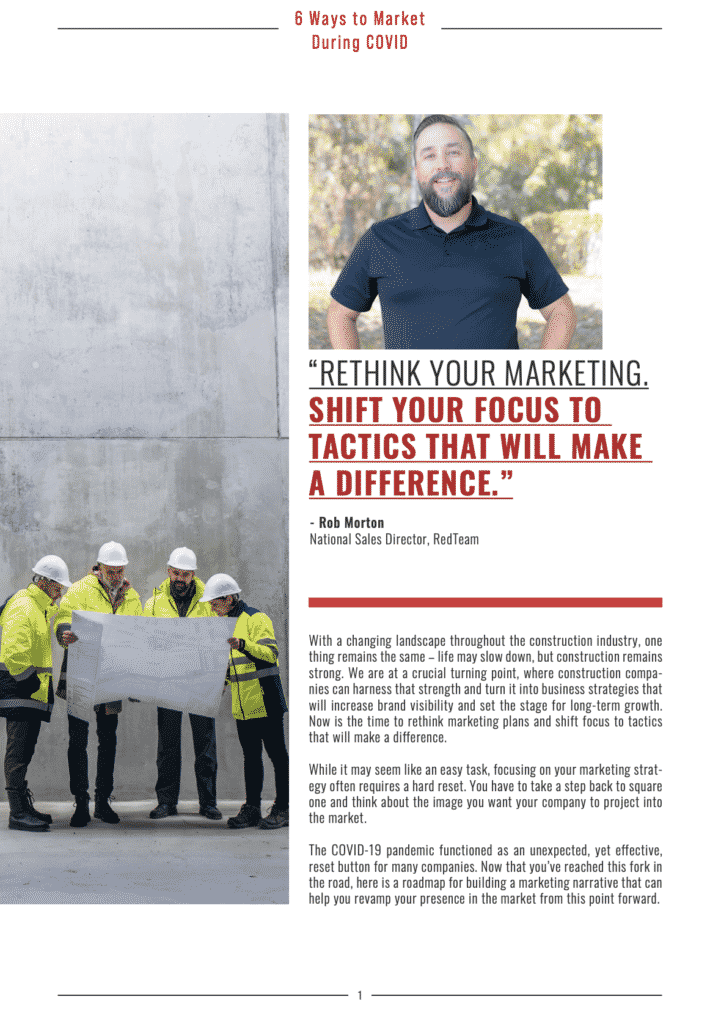 Demonstrate how your firm works.
In addition to case studies that highlight your ability as a firm to deliver great value, you also need to demonstrate how you actually do that. Presenting workflows and explaining how your firm manages key aspects of a project can be a deciding factor in winning new business. Firms can market themselves by presenting the project team and explaining how they use technology to ensure all subs on the jobsite are compliant, to manage safety, and to track and capture information.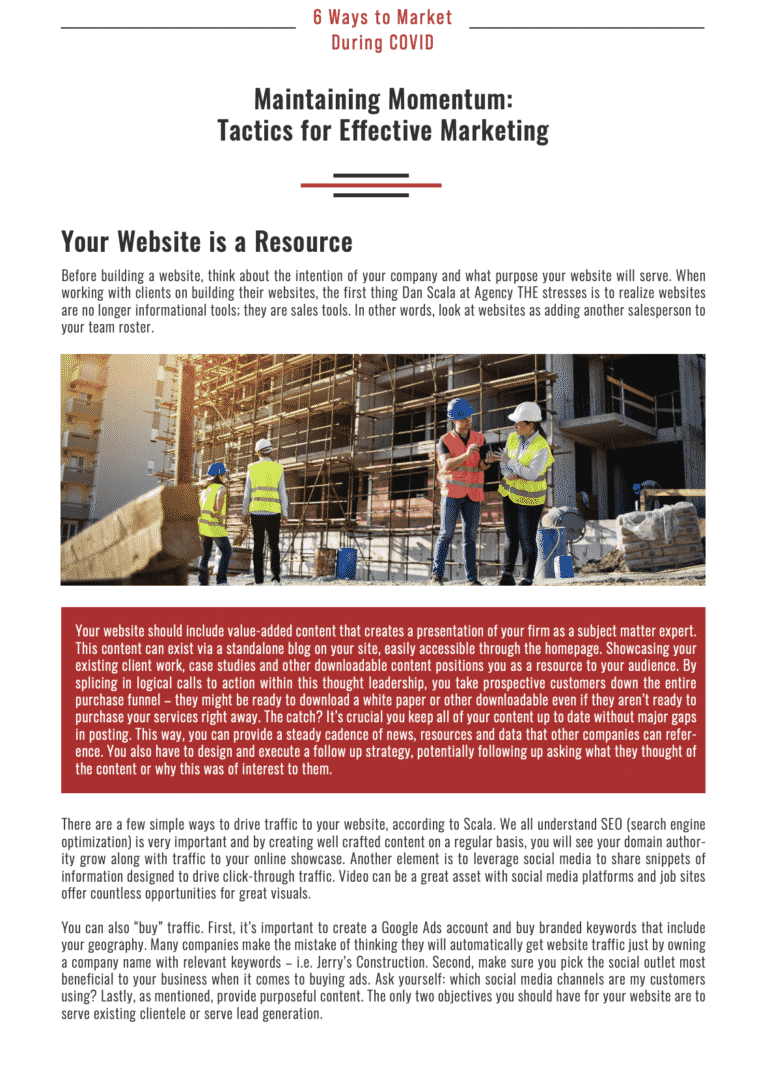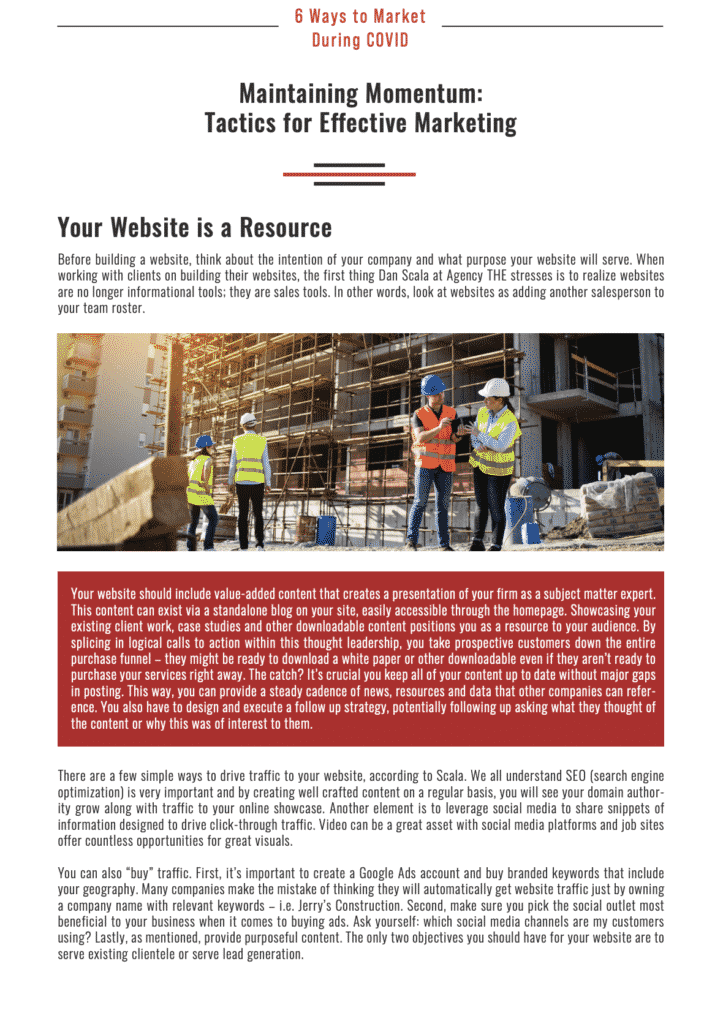 Your website is a resource.
Before building a website, think about the intention of your company and what purpose your website will serve. When working with clients on building their websites, the first thing Dan Scala at Agency THE stresses is to realize websites are no longer informational tools; they are sales tools. In other words, look at websites as adding another salesperson to your team roster.
6 Ways to Market Your Construction Business During COVID
How to effectively market your construction company and win more business.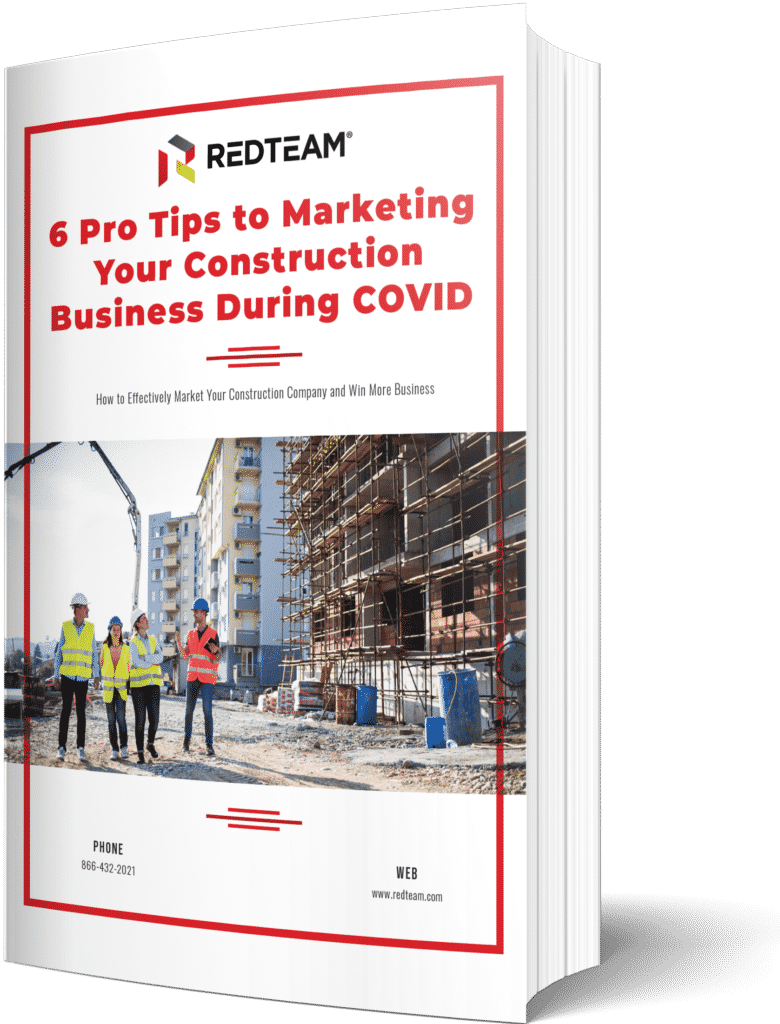 What Redteam Users are saying
"RedTeam has a good blend of integrated features without over-complicating things, the dashboard was easy to move around in, and we liked the way RedTeam moves through each stage of construction."
"I was given the opportunity to beta test RedTeam, and have been hooked since."
"RedTeam has been a game-changer for 3i Contracting. Having a complete and intuitive interface, where all stakeholders can collaborate and communicate on individual projects with real-time updates, has brought transparency to our business and clients."
"It's amazing to have a tool behind you that makes you so much better at what you are doing."
Trusted by over 100K RedTeam Users and leading companies in the Construction Industry.
Get Your Free Ebook Today.