RedTeam's new blog, Tech Trends, provides you with the latest trends in the construction industry to make sure that you never miss out. Click here to check out the first article in the series.
Wearable technology is quickly becoming the next big shakeup in the construction industry. While the idea of superhuman strength is admittedly a tad far fetched, the concept of a piece of equipment that distributes weight to alleviate accumulated stress on the body is entirely palpable.
Wearable technology is defined as "a category of technology devices that can be worn by a consumer and often includes tracking information related to health and fitness." In the construction industry, exoskeletons are one type of wearable tech designed to increase workers' strength and endurance to promote a safer and more productive work environment.
According to the 2018 Q4 Commercial Construction Index, 23% of onsite contractors believe that within the next three years, wearable technology will become widely implemented across job sites. With 75% of contractors thinking that advanced technologies can improve overall labor productivity, it's hard to see a future where exoskeletons and other wearable construction tech aren't a staple on every construction site.
What are the different types of exoskeletons?
Full-Body Support: A full-body suit is useful when having to lift or carry heavy tools and materials around a site. By increasing the user's strength, this type of exoskeleton reduces strain on the majority of the body.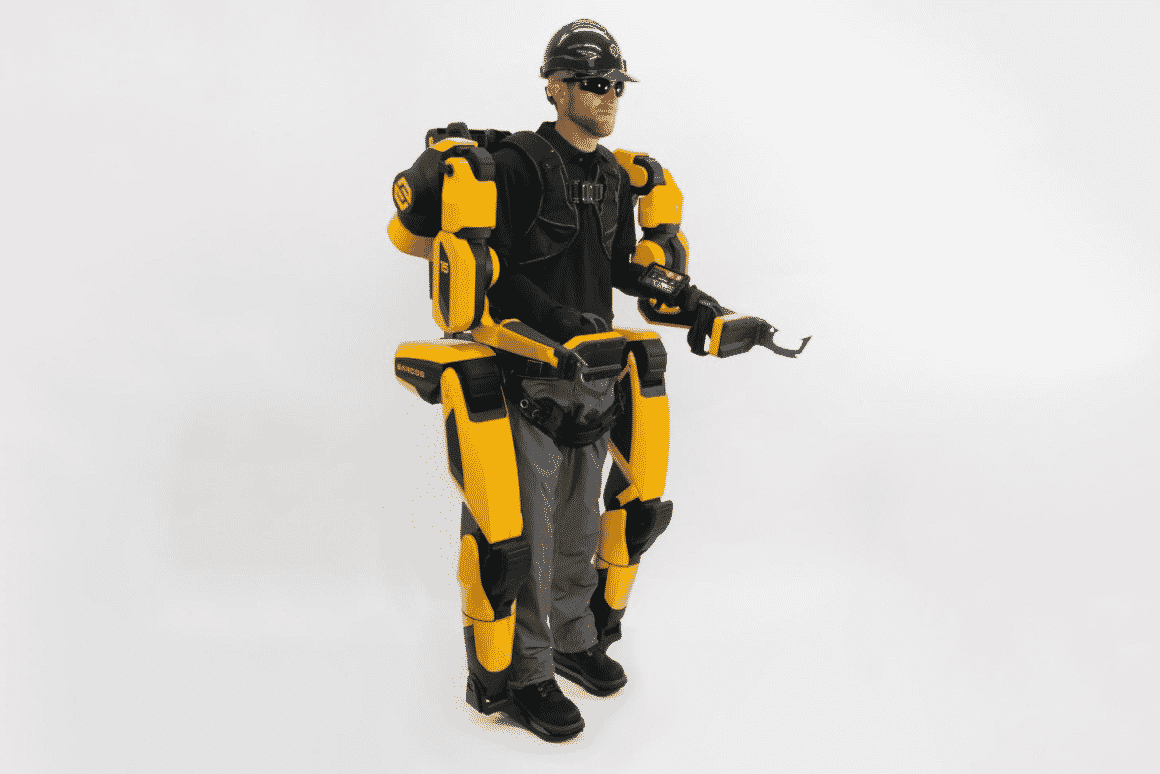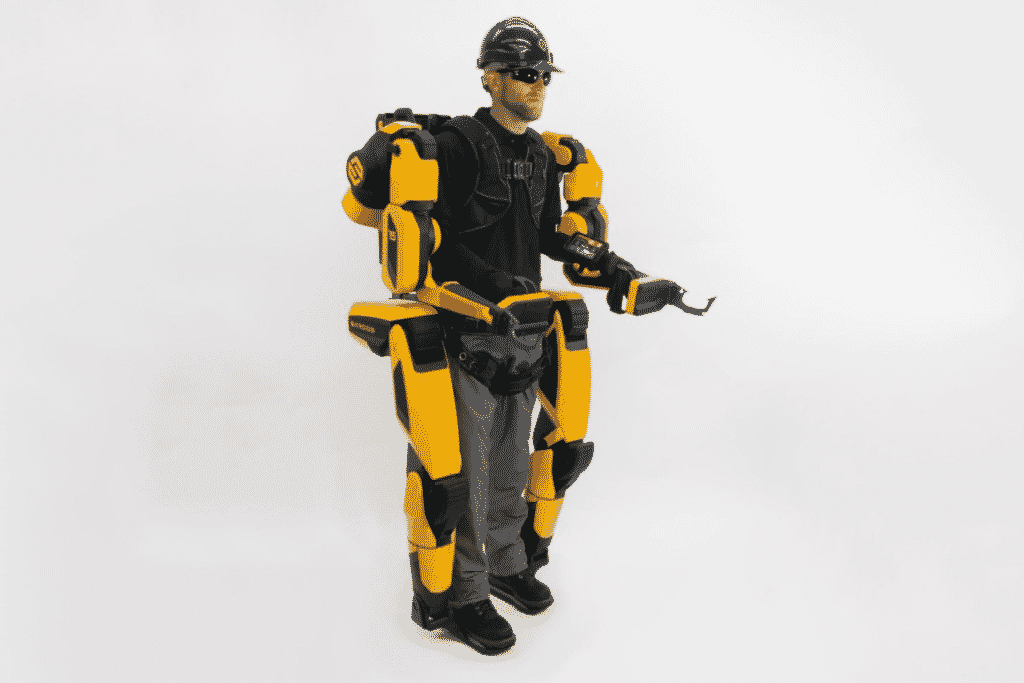 Arm Support: There are two types of exoskeletons designed to support a worker's arm when working with heavy power tools. Power gloves strengthen the wearer's grip and increase their endurance, which is useful when having to grip tools for extended periods. The second type, an arm support limb, acts as a third arm for the wearer. Working as a hard rest for equipment, this "extra arm" alleviates the strain of having to lift and use a heavy tool by making it appear to weigh less than it does.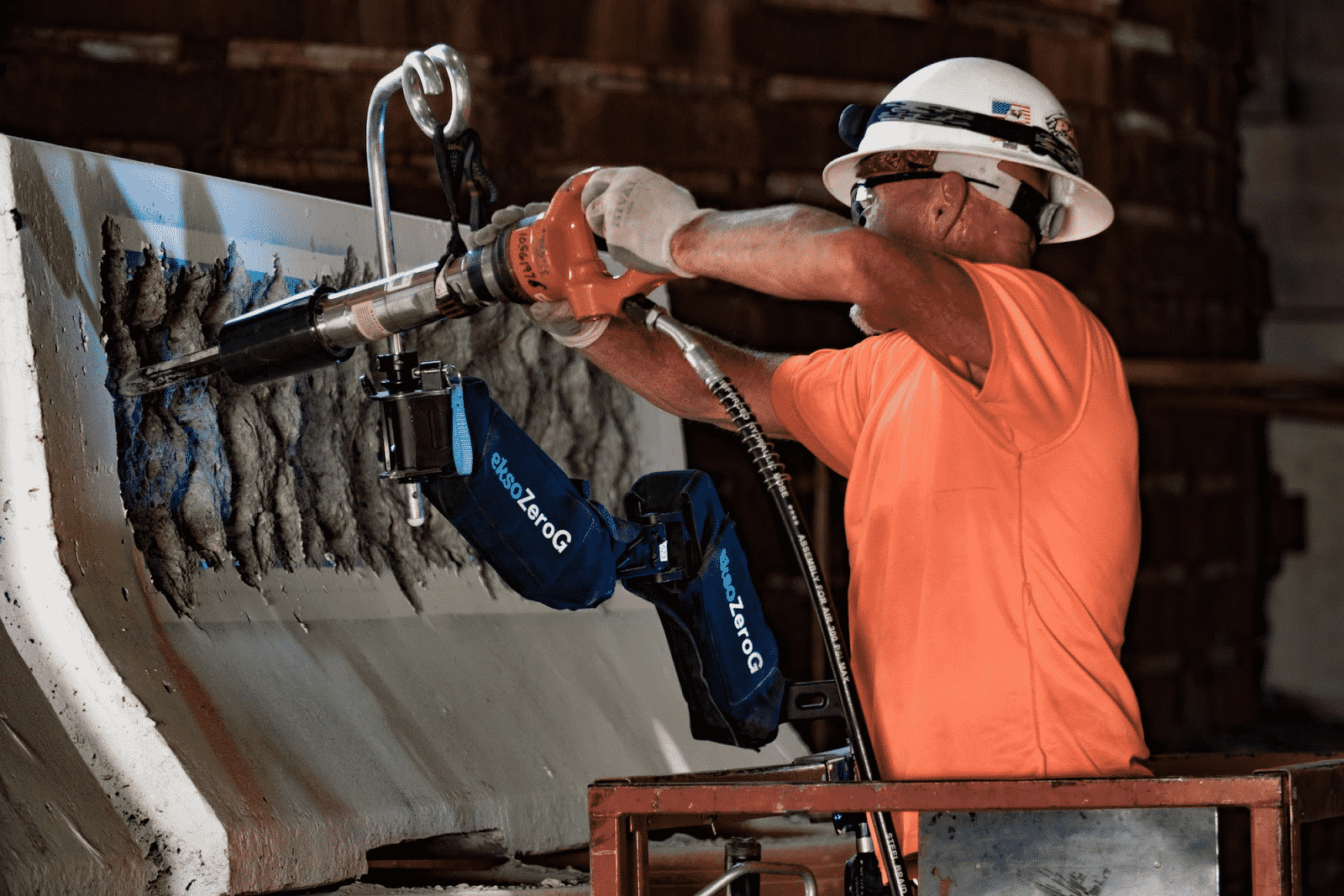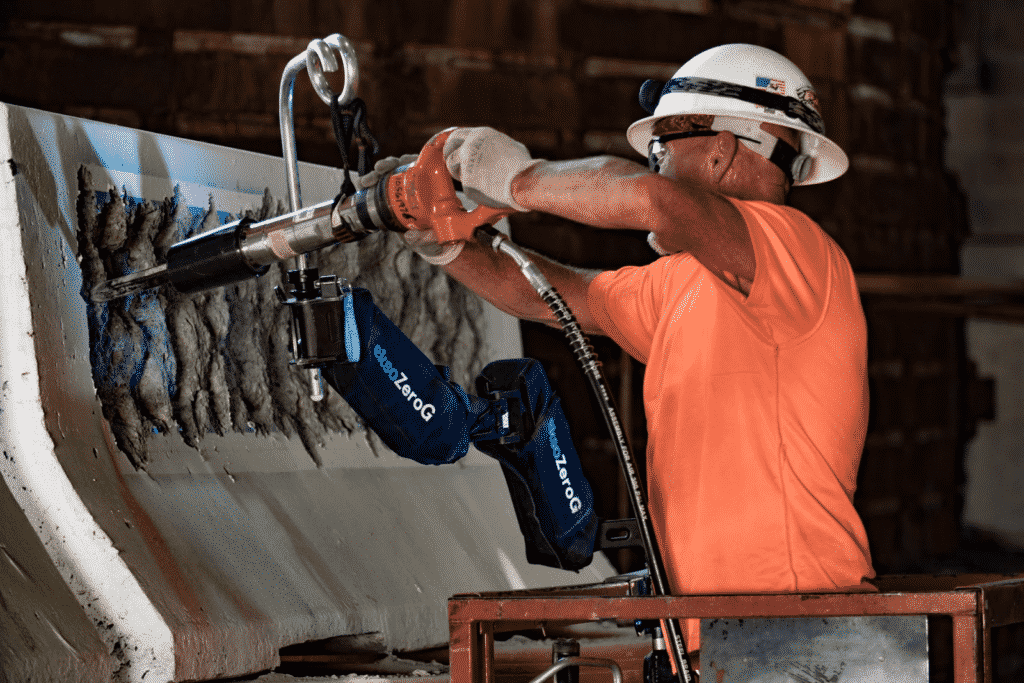 Crouching Support: For tasks that involve crouching or standing for extended periods, a "chairless chair" would redistribute weight from the knees by locking in place to provide the same ergonomic support you would have by sitting in an ordinary chair.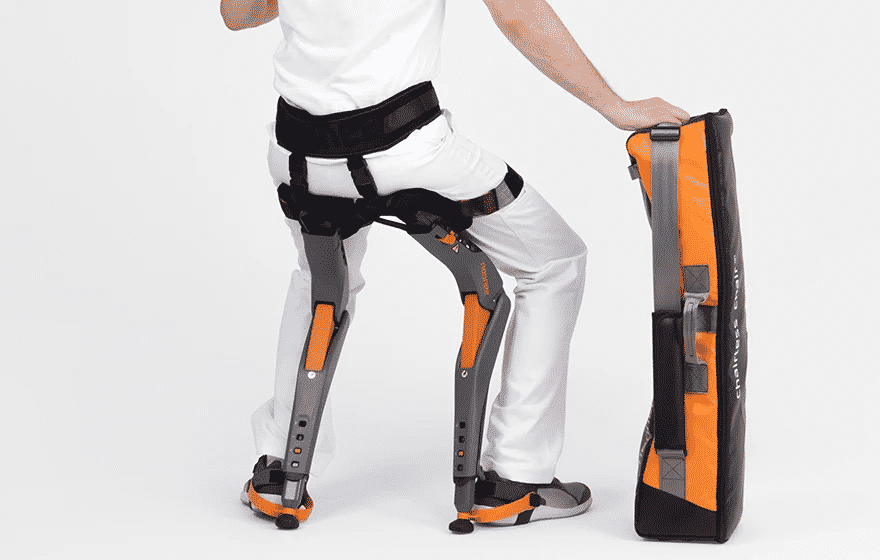 Back Support: When lifting, reaching, or bending over to pick up heavy objects, the strain caused to the back from improper lifting techniques leaves a toll on the body. With a back support exoskeleton, a worker would use the correct posture and lifting techniques every time to alleviate pressure and prevent straining.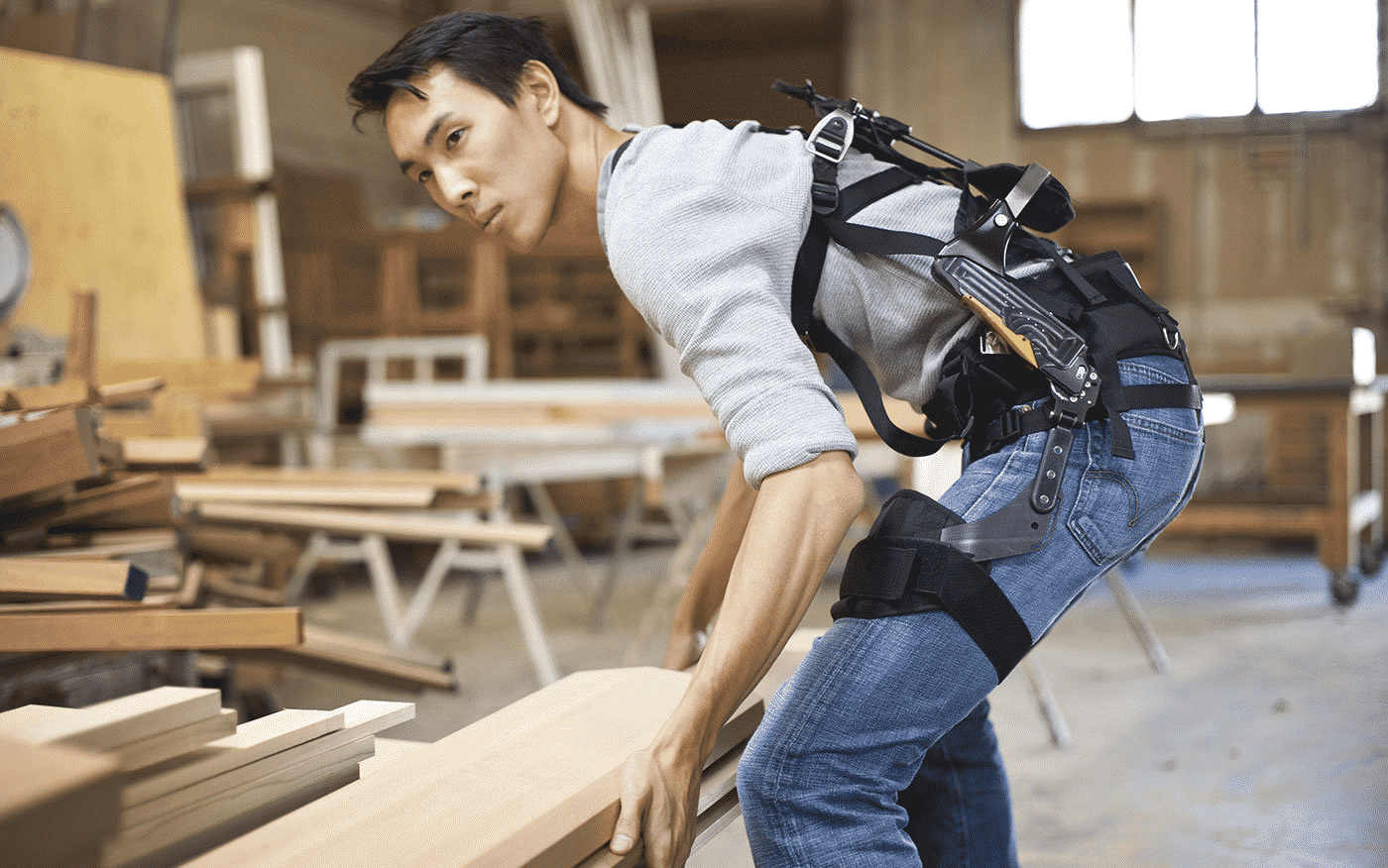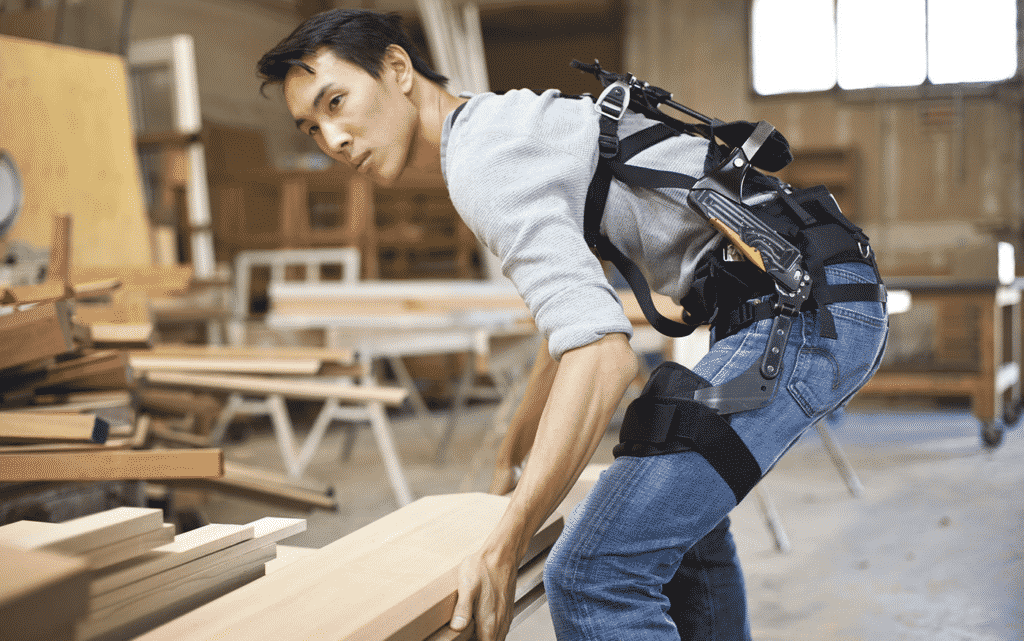 What is preventing the wider adoption of this technology?
Exoskeletons are not a cheap endeavor. While in the past few years, costs have begun to decline, they are still an expensive item that many contractors are not ready to invest in. This hesitation is in part due to the lack of overall standards. Many contractors are reluctant to adopt when there is a lack of guidelines, directions, and test results. Those that have purchased the exoskeletons have begun to develop their own best practices for the tech, and as they continue to refine and share, the hesitation will decrease. According to Forbes:
"Lacking a commonly accepted set of terms and definitions places the responsibility squarely on early adopters to learn how to navigate between developer's descriptions, claims, and marketing materials. But it doesn't end there. Without standards, how wearables for the workplace are evaluated, and how the evaluation is described is also chaotic."
Ask any general contractor what keeps them up at night, and they will tell you it's thinking about the safety of their workers. With the wide adoption of wearable technology, contractors could see increases in labor productivity and, more importantly, worker safety.
Exoskeletons are just one example of the ways construction professionals are embracing technology to improve their craft. Here at RedTeam, we do our best to provide you with the resources to make sure that you never miss out on the latest Tech Trends.