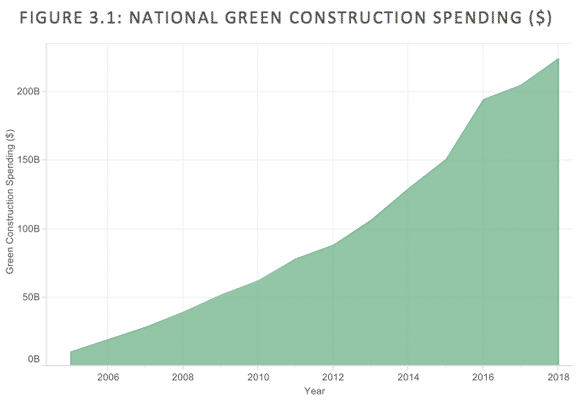 How green was your last project?
"Green building practices" has become one of today's biggest buzzphrases – and for good reason. According to the 2015 U.S. Green Building Council study, the green building sector will contribute $934 million to state economies this year – and that number's expected to be around $1.3 billion in 2018.
Going green also has a major impact on the employment rate. Green construction supported more than 2 million workers in 2014; it's expected to boost that number by 1.1 million jobs (adding around $75.6 billion in wages) by 2018.
But, according to Architecture and Energy Limited cofounder Henry Gifford (quoted in the U.K.'s The Guardian), those numbers may be rather misleading.
Gifford and some other construction leaders have been critical of the way LEED certifications and programs such as Energy Star are managed. Because projects don't have to have energy caps, Gifford says, builders only have to show they've considered environmental factors for a build – not actually act on them. That means there's no limit to how much energy a building can use in order to receive a LEED certification. The result, according to Gifford, is that almost any building can be called "green," so the term has become largely meaningless.
Of course, not everyone agrees with him. While the LEED certification process has its issues, many proponents of green building feel that it still encourages the industry to think about the environmental impact of each build.
Love or hate the term and the certification process, green building practices are here to stay – and they'll likely account for an even bigger chunk of your construction business in years to come. With more and more new home buyers looking for energy-saving options, green construction numbers beyond 2018 could be even more dramatic.
So we'll rephrase our question from the beginning of this post: How green will your next build be?