Construction sites across the nation have a busy new employee who is having a greater impact on job site performance than people are realizing. Over the past few years, the adoption of Unmanned Aerial Vehicles (UAVs), also known as drones, has increased dramatically in construction sites. This can be attributed to advances in technology which have made purchasing a drone significantly more affordable. The adoption and execution of drone programs have significant implications for the construction industry as a whole.
Let's take a look at 4 ways that drones are increasing efficiency on construction sites.
1. More Efficient Land Surveying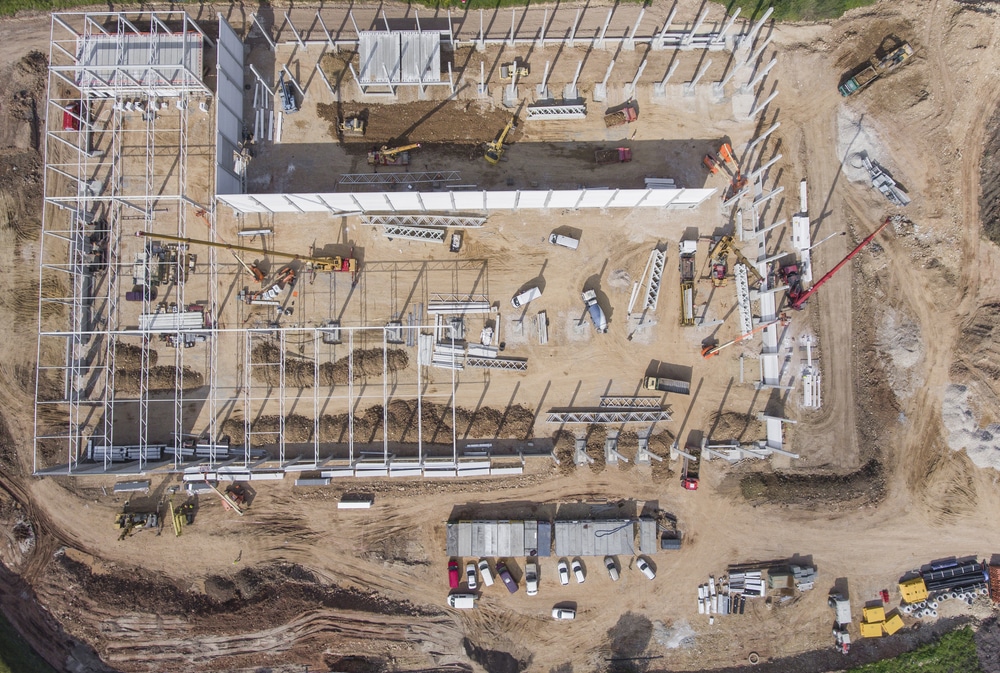 Drones are rapidly replacing commonly used land-surveillance methods on construction sites. With drones comes the benefit of eliminating any potential human error and decreases the overall time it takes to capture critical data for reports. Drones also provide construction progress monitoring. One method is known as a "wedding photo," these are aerial photos of the site that can be used for progress reports and to send to the project owners for updates. This now makes drones a standard in the name of quality control. When utilized correctly, land surveying can be completed faster, more economically, and provide higher resolution photographs. The ability to quickly manage this critical workflow increases the efficiency of job sites and assists in improving overall customer satisfaction.
2. Improved Safety for Workers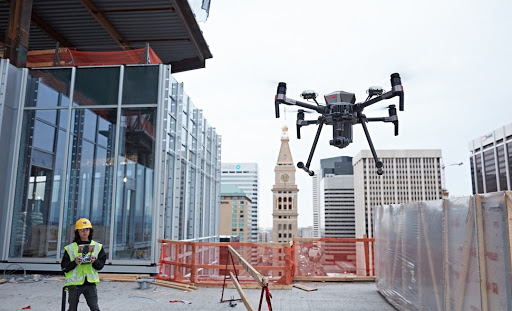 Safety is always the highest priority for any job. Construction sites by nature are hazardous, and if the proper safety measures are not in place, the results could be disastrous. Why should a worker climb up to dangerous height when a drone could be sent up instead? Eliminating the need for workers to place themselves in danger for photos and tricky measurements results in decreased risk and increased worker safety.
3. Quicker Transportation and Easier Inspections
Drones can be used to transport goods such as tools and parts too, from, and across job sites. Many drones are small, compact, and offer a higher level of maneuverability than standard vehicles, this allows them to easily navigate difficult routes and even better, drones won't get stuck in traffic. By switching to drones for job site tool transportation, deliveries can occur in half the time and use half the amount of resources and man-hours. In terms of inspection, drones are capable of reaching hard to inspect areas and can also be used to track everything entering and leaving a job site. The real-time data supplied by these drones can pinpoint where repairs will need to be done down to the exact spot. Quicker transportation and easier inspections will keep sites more secure and save contractors their two most valuable resources: Time and Money.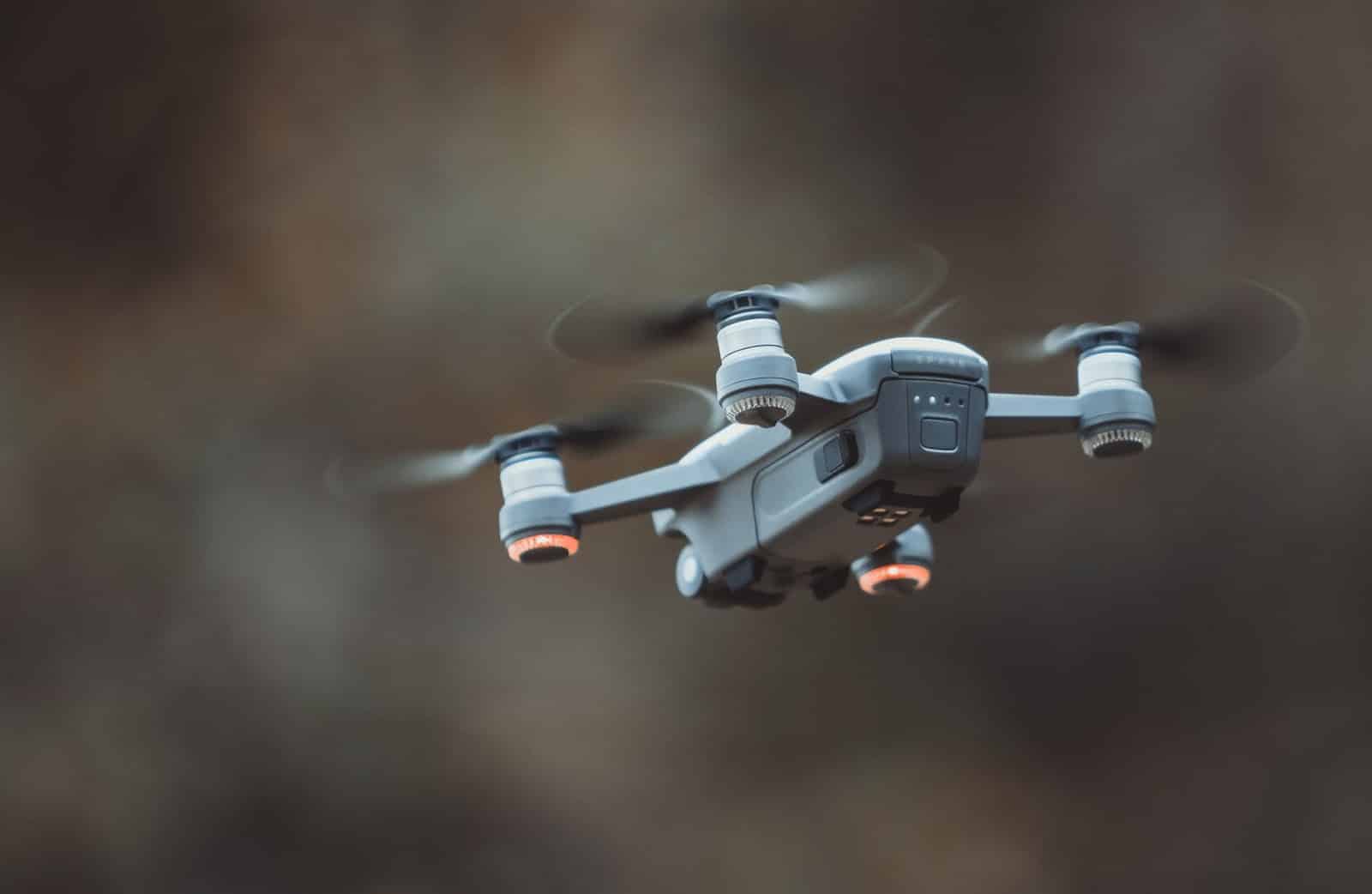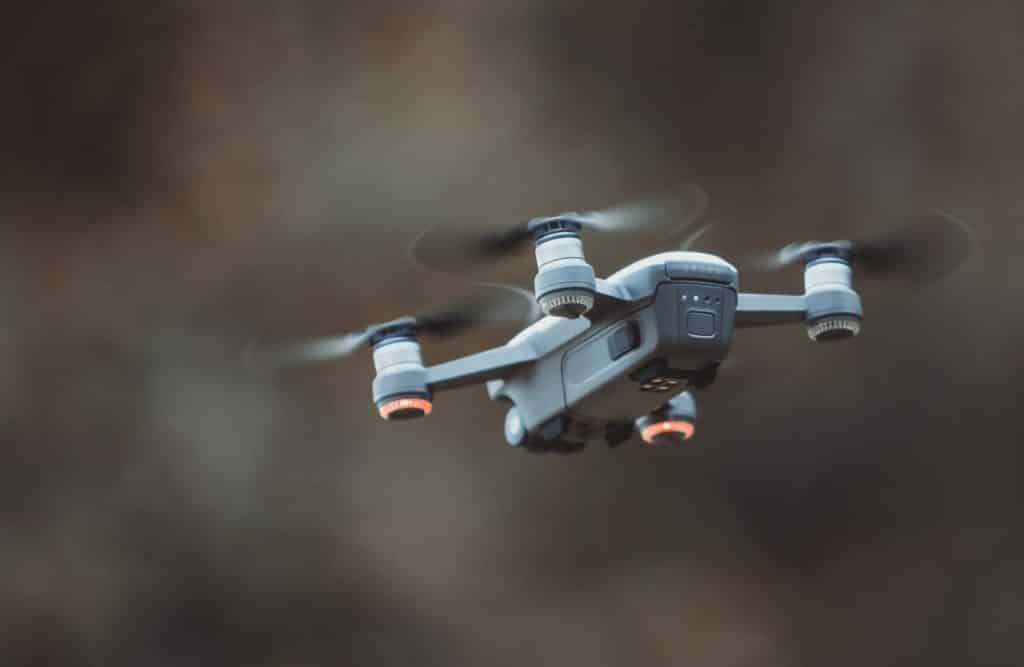 Commercial contractors are essentially risk managers. It can be easy to lose sight of the big picture when competitive pressure draws attention to factors such as cost and productivity. A contractor's job is to deliver a project efficiently and on time, but they must also draw the line for safety and quality. The best way to balance all these factors is to focus on the process— "how" things get done is just as important as "what" gets done. The data collection capabilities of a drone can go a long way at identifying problems before they arise.
If you look back a decade at the construction industry, the technology available was not as predominant as it is today. Trust went into ensuring that the workers were handling any issues and were completing the work correctly. With the introduction of more advanced technology, the industry has adapted to be more accountable and more open since critical data on job performance is ready at a moment's notice. In turn, technology is introduced to keep everyone accountable, secure, and ensure that projects are being completed at a higher quality and with more efficiency. This provides owners and developers with a better idea of how projects are coming together as a whole.
In the constantly changing construction industry, it's hard to keep up-to-date with the latest trends and best practices. Drones are just one example of the ways construction professionals are embracing the technological renaissance that is occurring in the industry. Here at RedTeam, we do our best to provide you with the resources to make sure that you never miss out on the latest TechTrends.