According to Dodge Data & Analytics, over 70% of owners and contractors agree that better communication and coordination across complex projects can significantly improve project outcomes. When these strong relationships exist on a project, it leads to consistency, quality, and efficiency among the work being completed.
As a GC, building and maintaining the relationship can also lead to more jobs. Why? Because while we live in a digital age, word of mouth can still be one of the best forms of advertising. 92% of consumers say they trust recommendations from friends and family, above all other forms of advertising, according to a Nielsen report.
So how can you, the general contractor, build and maintain a solid relationship with an owner? We've provided three helpful tips to get you started.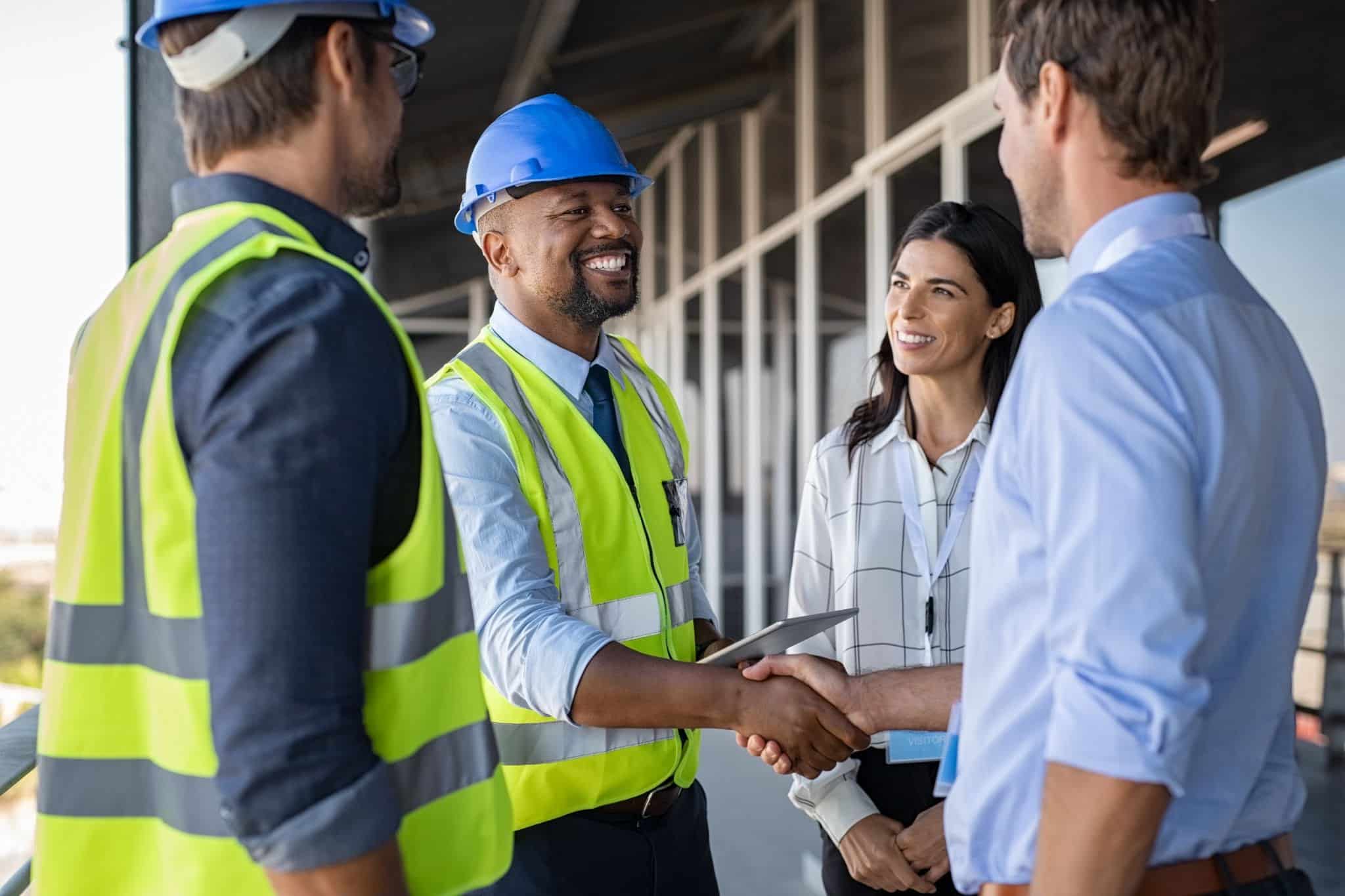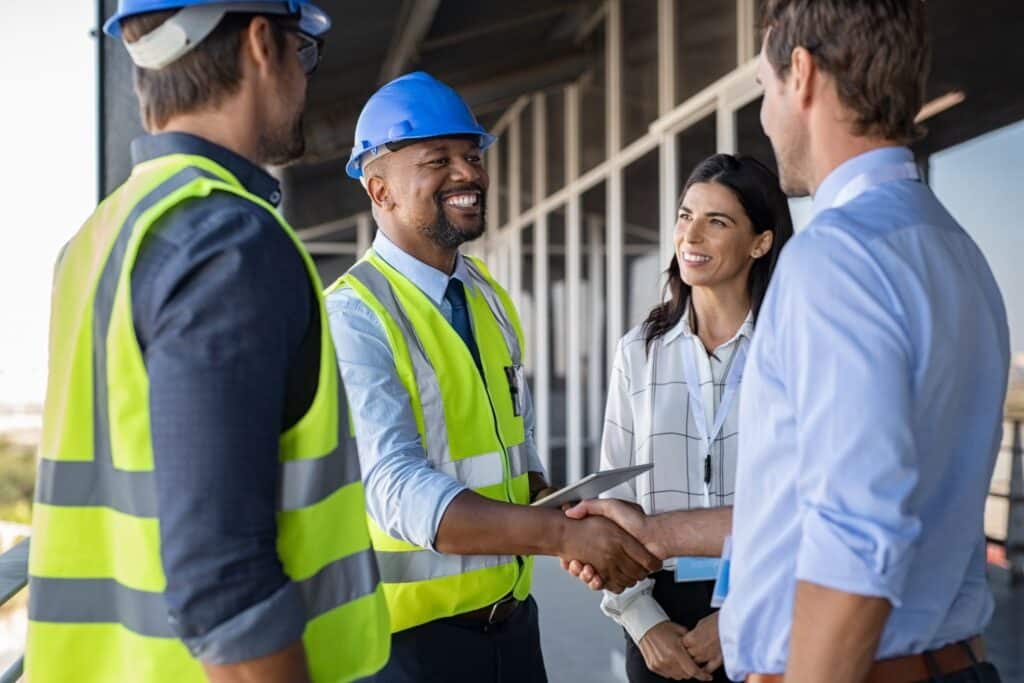 3 Ways to Strengthen the Owner and Contractor Relationship
1) Have Clear and Concise Communication.
Communication is key to any relationship, so it's not surprising that it's essential between an owner and the GC. The same amount of detail you put into acquiring the job should be the same as after you win the job. Providing project progress, updates on any issues or changes that are different from the original contract, and keeping a realistic schedule helps maintain great communication and builds trust between you and the owner.
RedTeam's collaborative console allows you to effectively manage all of your documents between team members and outside parties. Collaborating with outside parties is as easy as sending an email invite. All collaborators are tracked and time-stamped with any changes, edits, or comments.
2) Create a Better Bid Process.
Professionals in the industry have noted that the bid process has become strained, making completing jobs on time and within budget nearly impossible between the owner and GC. Initial budgets are often very unrealistic, and contractors are put in a position that requires them to focus solely on cost-savings as the main driver of value to the owner. Projects are then consistently underbid to secure work. When owners are realistic about project costs from the beginning, contractors have a better view of what is needed to complete a successful, quality project.
Our preconstruction software feature allows you to estimate the cost of your projects accurately and request the best bids based on a set of qualifications. You can solicit quotes from your vendor database and set qualifications based on insurance requirements, locations, and levels of experience. Then compare these vendor quotes side-by-side to select the best-qualified bid. With our precon feature, you can also select cost codes and assemblies to build your own cost estimating template. Now the owner and GC can be on the same page from precon to closeout.
3) Have Project Success at the Forefront rather than Convenience.
You might have a particular way of getting things done. The owner might also have their structure for completing projects. Depending on the conversation, you both might argue which method is best to get the job done. What matters most is completing the project with quality and efficiency. The owner and GC should avoid a 'one size fits all' contracting strategy that may not prove most successful depending on each party's strengths.
With detailed reporting and filtering options, RedTeam users will have a lot of data at their fingertips. From pulling financial reports such as complete full project WIP to RFI logs and owner reports with just a click of a button, construction has never been more accessible. The owner will have complete access to all project information and stay updated in real-time.
You may be the best at what you do, but it's not much good for you if you don't have clients. Having solid relationships with Owners can heavily influence whether your company wins more jobs or not. Following these three tips will help build your company's reputation to win more projects.
Knowing how to make informed decisions that will bolster your company's profitability will also help. A recent construction outlook released in late August by Dodge Data & Analytics predicted a 7% increase in total construction spending, totaling $855 billion by year's end. So how can you and your company jump on this great opportunity? We have a solution: Construction ERP.
​​Construction ERP is a valuable resource for companies because it includes managing general contractors, subcontractors, financial management, construction accounting, payroll, and service operations in one central database––all of which impact profitability.
We break down five ways to improve construction profitability for your company:
Leverage Construction ERP Technology

Job Costs and Estimating for Profit

Manage and Improve Job Productivity

Knowing Project Costs

Set Profitability Goals
Check out how these can help your company by reading our article Making Informed Decisions to Bolster Profitability.
How Construction Customer Relationship Management (CRM) Can Help Your Company
Construction Customer Relationship Management (CRM) software is a crucial tool to have for client relationship management. Cloud-based technology places key relationship, communication, lead, and opportunity data at users' fingertips anywhere and anytime.
Construction revolves around relationships as contractors develop solid relationships with clients, resulting in more referrals and more work. Clients often award expensive, high-profile projects based on how well they know and trust a firm. That's why it's crucial for construction businesses to know the complete picture of their relationship with a client.
Important aspects to know for CRM are:
Who the client is

Who works for the client

What projects they've done with the client in the past

What projects they've done that resembles the one they're attempting to win, What opportunities they have chased with the client, and how successful they have been (client hit rate)

How often their business communicates with the client and what they've said
To learn more about Construction Customer Relationship Management (CRM) software and how it helps contractors, check out our latest article, Use a Construction CRM to Stay Ahead of Owner Needs.
For more construction content, visit our blog https://www.redteam.com/blogs/. To hear success stories from construction companies using RedTeam, visit https://www.redteam.com/success-stories/.