On the island of Manhattan, a West Side rail yard from about 28th to 43rd Street has historically been a massive swath of underdeveloped space. Aside from the Jacob K. Javits Convention Center, this part of town had been a virtual no man's land where no Manhattanite wanted to work, live or play. Various real estate developers have tried to gain rights to this land since the middle of the 20th-century, but grand plans for development only resulted in a series of unrealized projects that included a new stadium for the Jets and a potential site for the Summer Olympics.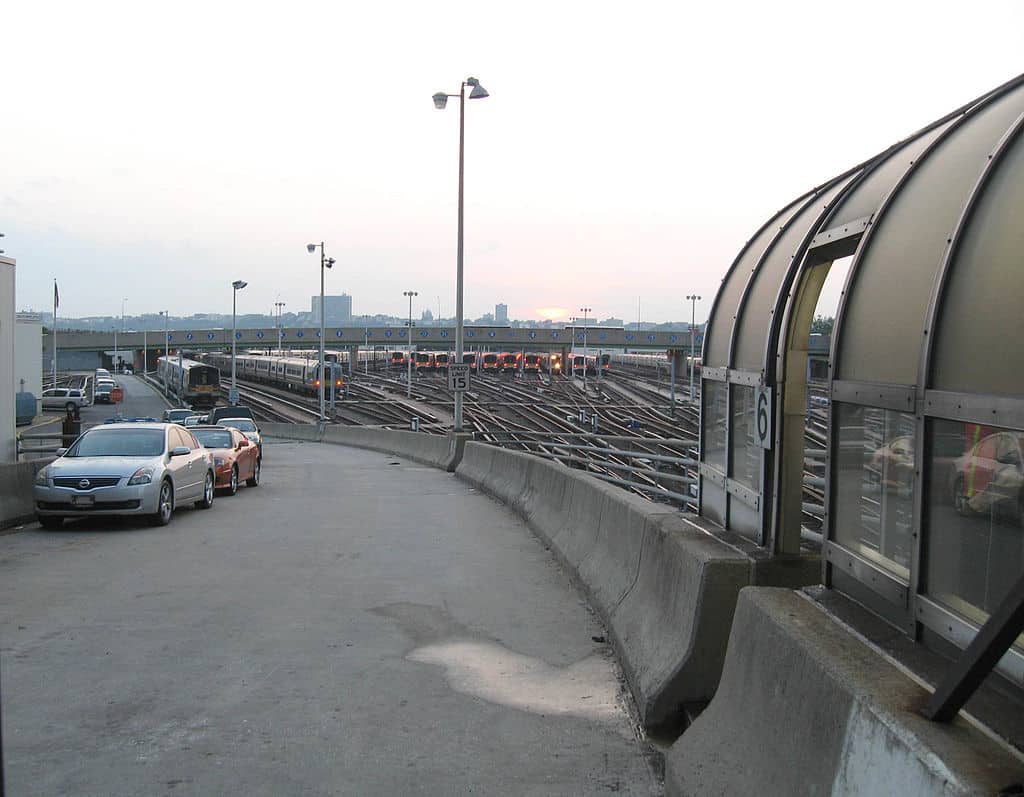 The West Side Yards. Photo by Jim Henderson, Wikipedia Commons.
This part of Manhattan's West Side is now getting a major facelift for an estimated $20 billion, making it the biggest real estate development in U.S. history, according to Fortune magazine. The project is also one of the most technologically advanced projects in history. To support this "city within a city," Hudson Yards is being built upon platforms that will cover the rail yard so that the land can be used while trains run underneath – a major feat in engineering.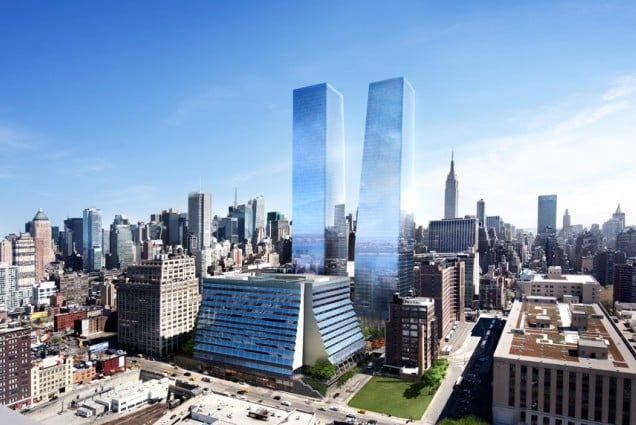 According to Related Companies, the developer responsible for the project, Hudson Yards will be a mixed use project compromising 20 million square feet of office, apartments and retail space. Hudson Yards must be built upon platforms strong enough to carry a massive urban center, including some of the city's tallest skyscrapers. The foundation of this space is unlike anything else in America – giant columns will have to be strong enough to support the platform holding these enormous structures. The process is detailed by Fortune:
In carefully chosen locations between the tracks, the builders use drills to cut circular holes in the bedrock 30 to 100 feet below ground level. Cranes then lower caissons, long steel tubes that are 4 to 5 feet in diameter, down through the holes created by the drills. Special tools scoop dirt and crushed rock from the inside of the caissons. They're then filled with concrete to form incredibly strong, subterranean columns that extend from the deep bedrock almost to track level.
The columns are unlike anything ever made, and required the building of a whole new facility in order to make them. Weighing in at 90 tons each, they are too heavy for all but a handful of cranes—one of which is now deployed on the project.
It's been nearly 10 years since the New York City Council approved the rezoning of the Hudson rail yards, and the first tower is expected to be completed by the middle of 2015. Technological innovations of Hudson Yards don't end with how it's being built—the space will also feature advanced air quality control, heat mapping to determine energy usage, and various smart energy measures to name a few. Hudson Yards may have faced several challenges in its development history, but expectations are high that this project will ultimately transform a part of Manhattan many had written off as a lost cause.
Photo credit: Header Image from worldofarchi.com