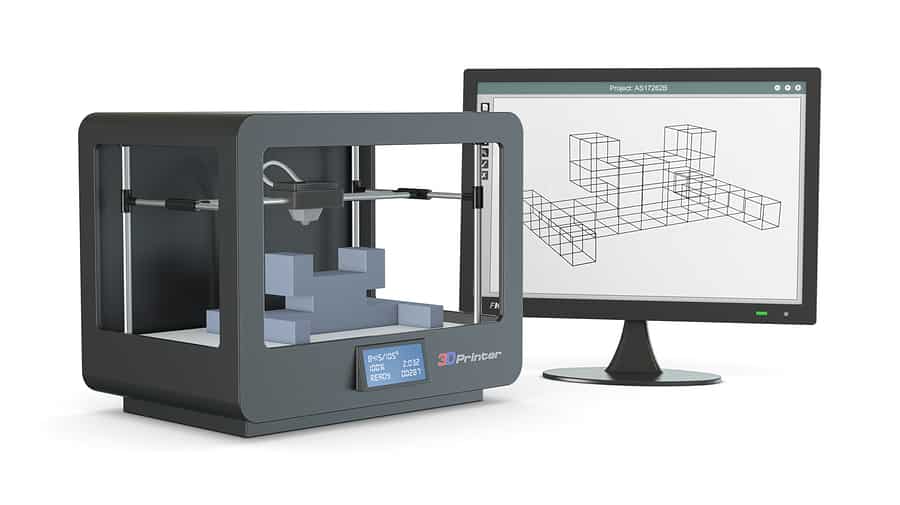 A little over a year ago, people were still talking about 3D printing as an abstract concept that might someday become a reality. Although 3D printers existed and were being used to print all kinds of small things, 3D printing wasn't yet being seriously applied to construction. Now the technology has advanced with the capacity to build very large structures, and it seems there's a story every day about how some company is 3D printing a building, bridge, luxury home and so on, in record time. What once seemed like a prospect in the far away future is becoming the reality of today.
To the question 'Is 3D printing for construction really happening?' We'd have to say yes. In fact, there's a world-wide race to see who can build the first 3D printed anything. Still not a believer? Check out the links below to find out more about how 3D printing is becoming a reality.
3D Printed Villas in China
These 2-story luxury homes are built in less than 3 days, using components that are printed in a factory, and they cost just a fraction of what traditionally built homes cost. The company building them also claims that they can withstand earthquakes and they will last for at least 150 years.
World's First 3D Printed Office Building
Not only will this be the world's first 3D printed office building – everything in the office will also come from a 3D printer. The project is expected to take several weeks to build, but the projected cost of labor is at least 50% less than a traditional building project.
3D printed Bridge
In Amsterdam, a city dotted with pedestrian bridges crossing the city's canal, plans are underway for a 3D printed steel bridge. Unlike other projects, this bridge will be built onsite rather than in a factory.
6 3D Printed Buildings
This gallery includes several different types of buildings built using 3D technology from projects all over the world.
Inspired by the Terminator
And now for those of you wondering how 3D printing actually works, and what it looks like, the below video is a quick look at a 3D printed object with an explanation of how it works.
The technology is there, and it's growing faster than anyone thought possible. In fact, there's talk of the next big thing – 4D printing (the ability to print something out and then have it morph into something else), but we'll leave that conversation for another time.
Photo via Bigstock/lucadp