We know that taking great photos of the jobsite can be a challenge. Different people want to see different things. And if you don't capture the site at just the right moment, you miss a chance to let the folks who aren't there in person feel almost like they are. This Friday we're featuring some outstanding jobsite photos courtesy of Dan Henrie and the team at Jacobsen Construction. The three images they've shared are of an Olympic Ski Facility in Park City, Utah.
From Dan: "The ski jumps consisted of over 200 spot footings and columns, built on a ski hill with a 90′ elevation difference from the bottom to the top. Building in the month of December on a ski hill in Utah was the real challenge." They even captured a little clip of the site in motion: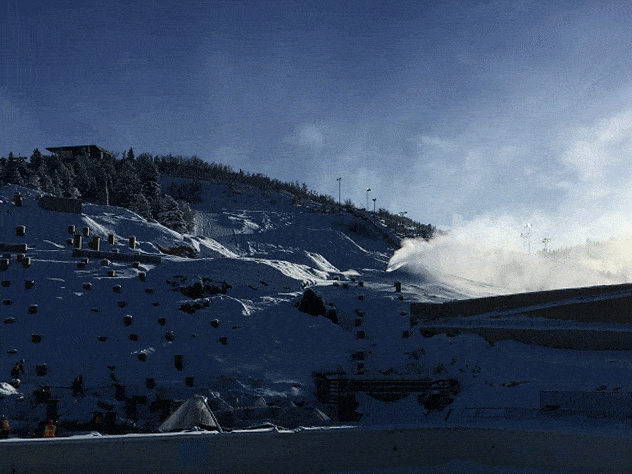 Thanks to Dan and the team for showing us what's possible.