Currently making its rounds among construction fans: this hilarious clip from John Oliver's show "Last Week Tonight" about infrastructure.
Hollywood action movies every year show bridges and roadways being destroyed in spectacular ways. But what of gradual deterioration due the elements? "No one has made a blockbuster movie about the importance of routine maintenance and repair," says Oliver. "Or they hadn't—until now."
You can watch the whole 21-minute clip above, or just skip ahead to minute 17:43 for the clip that's making everybody laugh hardest: the trailer for "Infrastructure," starring Ed Norton. (Tagline: "If anything exciting happens we've done it wrong.")
Here's a link that starts right at the fun part if you want to share it.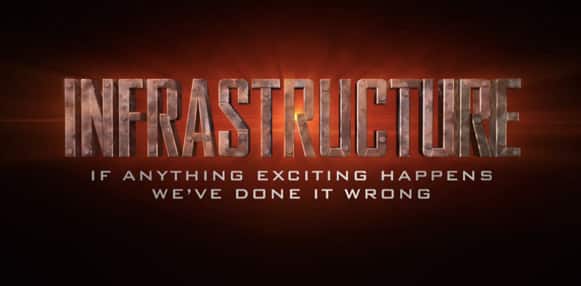 THIS SHOULD BE A REAL MOVIE. How do we make this happen?!