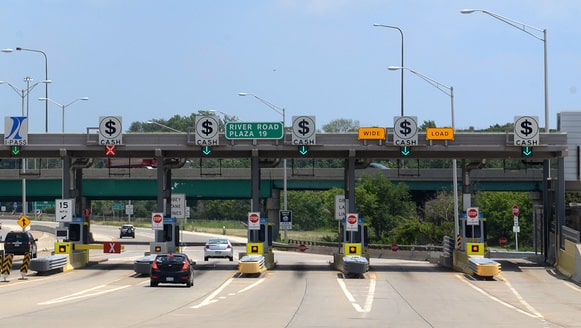 Everybody wants better highways, but who wants to pay for them? Even with 2.65 million miles of paved road in the United States, drivers want more routes to get from Point A to Point B easier and faster. While highway improvements are a win for the driving public and for businesses that rely on good transportation networks, funding these construction projects is a complex challenge for state and local governments.
The cost to build new or expand existing highways is extremely high. The American Road & Transportation Builders Association estimates the cost to expand an interstate highway from 4 to 6 lanes is $4 million per mile. Building a new interstate highway carries a tag of $7 million per mile in rural areas and $11 million or more per mile in urban centers. With these hefty costs, it's easy to see how U.S. transportation construction spending totaled $119 billion in 2012, with 67.8% spent on street and highway construction.
When tax money isn't enough to shoulder these massive costs, local and state leaders are turning to the private sector for help.
Public-Private Partnerships (P3) are lifelines for many highway construction projects. Infusions of private sector capital push public transportation initiatives from concept to completion. To achieve a return on their investment, private companies are allowed to charge drivers for using the roads they've helped to build.
In one common example, technology-enhanced HOT (high-occupancy toll) lanes use dynamic pricing to maximize tolls collected from motorists and manage traffic flow. During heavy traffic, tolls go up to deter some drivers from using the lanes, easing congestion for willingly paying commuters. During lighter periods, toll prices drop to align with demand.
In cities nationwide, such as Charlotte, Cincinnati and Dallas, the status of managed toll roads ranges from nearly complete to early stage public debate. Such privately backed roads are not universally loved. HOT lanes in particular sometimes get nicknamed "Lexus Lanes" by people who regard them as expressways for the rich. Though controversial, managed toll roads enhance city and state-operated transportation networks and provide relief for motorists who are willing to pay.
Photo © Susan Montgomery/BigStock