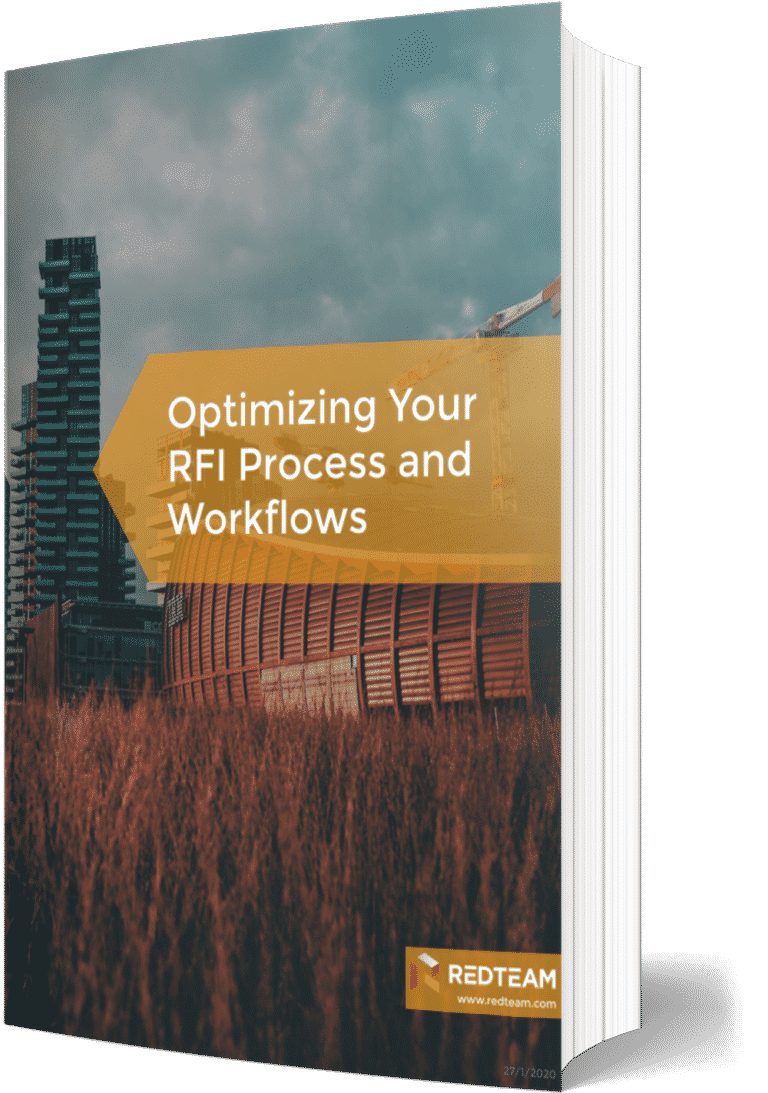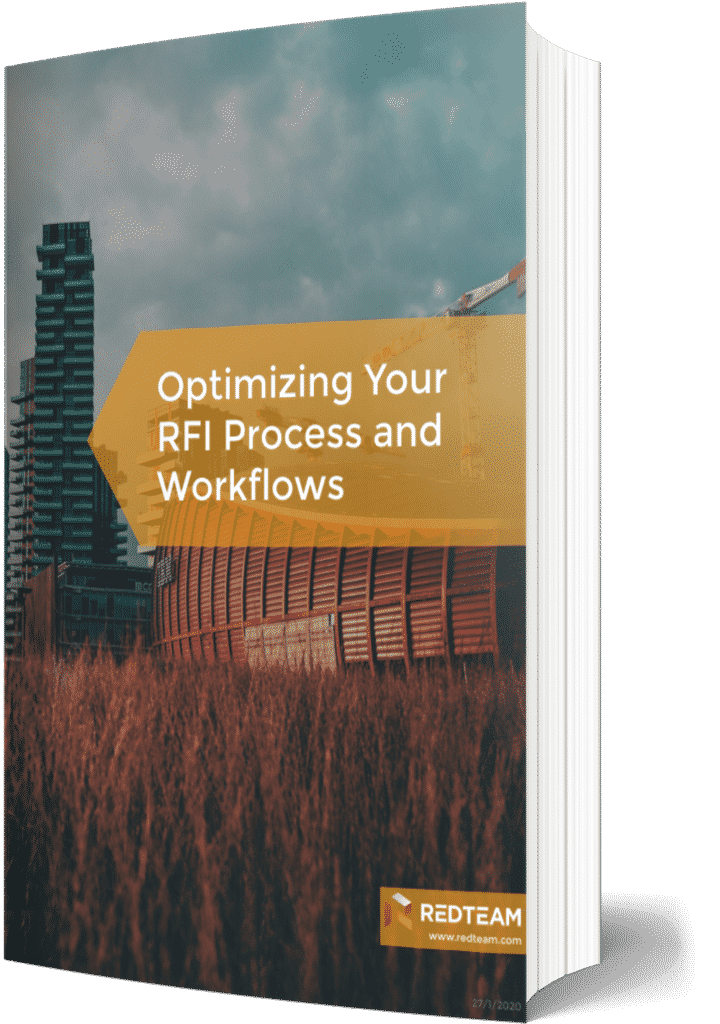 Optimizing Your RFI Process and Workflows
Let's discuss how to properly manage your RFIs and improve your RFI practices.
Do you find yourself spending more time than you'd like on RFI's? Discover how to manage RFI logs, reduce the amount of RFIs, and how to improve your RFI practices.
Download this free ebook to become more efficient in your processes on your own, and how to use RedTeam to your advantage.
It becomes critically important as the risk of not having the right answers or not documenting that the right questions were asked could be very costly. Many contractors will use manual tracking processes which can be the source of many communication breakdowns; how could this process be more automated? 
Reducing the amount of RFIs.
When specific design elements are not clearly laid out in the contract, project teams send out RFIs looking for answers. On average, RFIs go unanswered 22% of the time, leading to delays in project delivery. 
One solution is to use the "Design-Assist" strategy as a way to include subcontractors in the design and preconstruction phase. Cogence Alliance defines design-assist as:
"A term is used to describe the strategy of engaging key construction subcontractors early in the design and pre-construction phase, to assist the design team and the construction team with value engineering, constructability analysis, and other pre-construction services."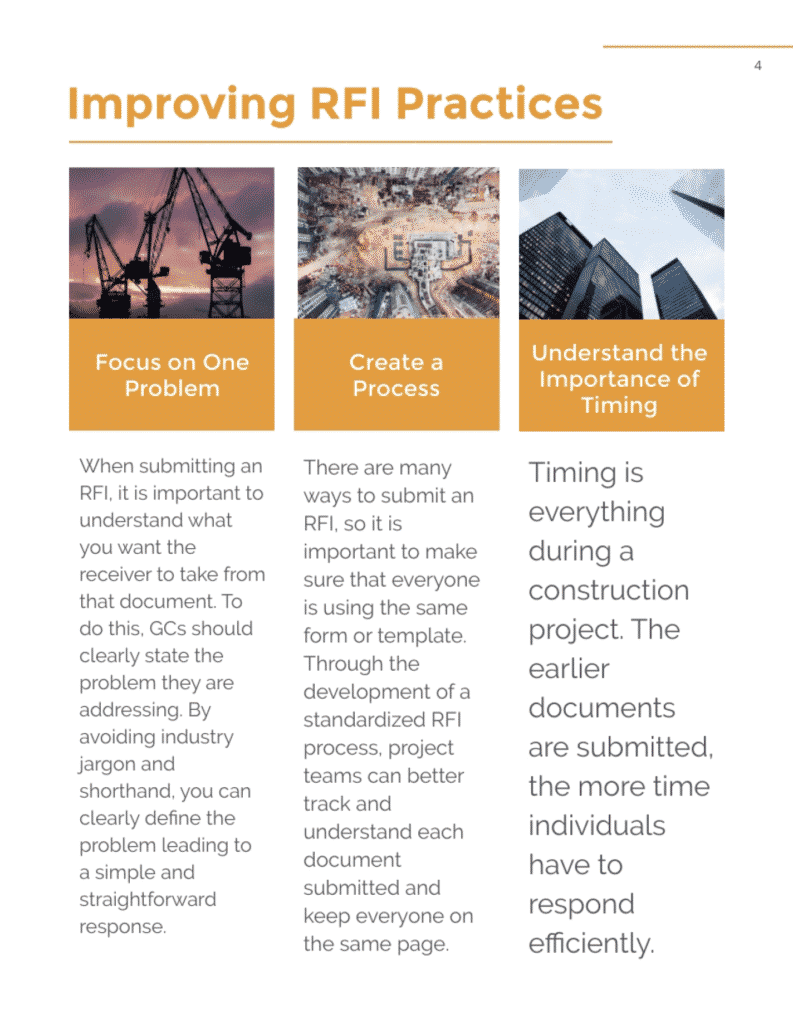 There are three main topics to discuss when on the subject of improving RFI practices. The first topic is to "focus on one problem". The next will be to "create a process". Lastly, we must "understand the importance of timing."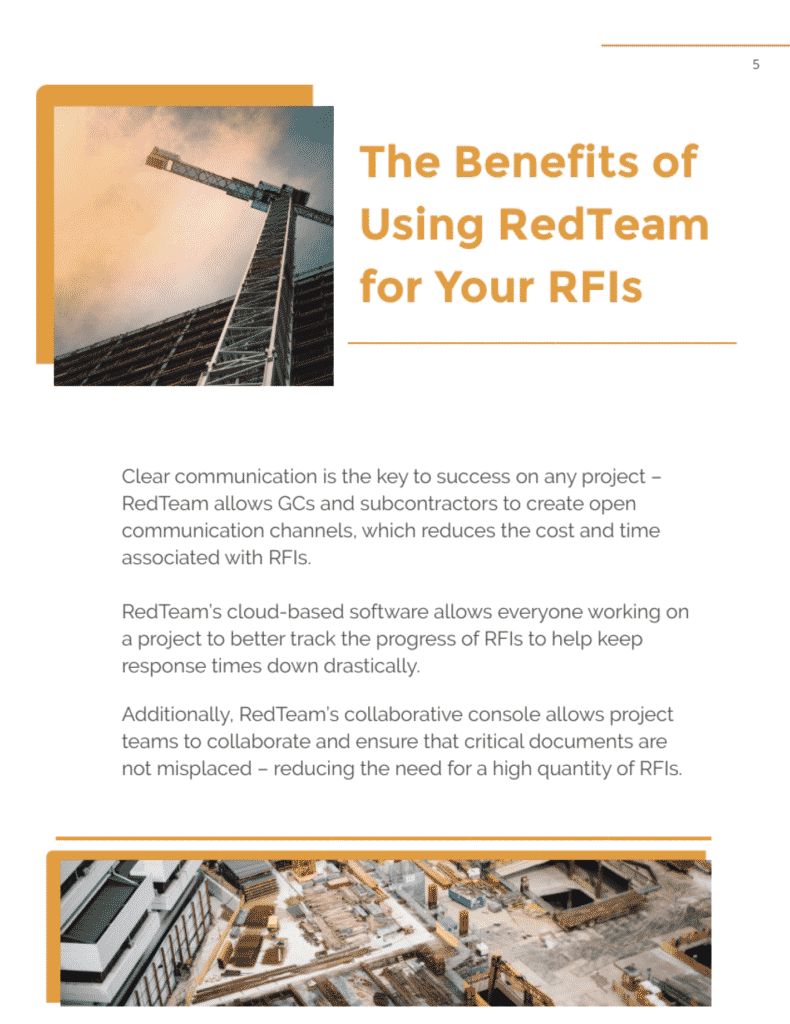 The benefits of using RedTeam for your RFIs.
Clear communication is the key to success on any project – RedTeam allows GCs and subcontractors to create open communication channels, which reduces the cost and time associated with RFIs. 
RedTeams's cloud-based software allows everyone working on a project to better track the progress of RFIs to help keep response times down drastically. 
Additionally, RedTeam's collaborative console allows project teams to collaborate and ensure that critical documents are not misplaced – reducing the need for a high quantity of RFIs.
Optimizing Your RFI Process and Workflows
Let's discuss how to properly manage your RFIs and improve your RFI practices.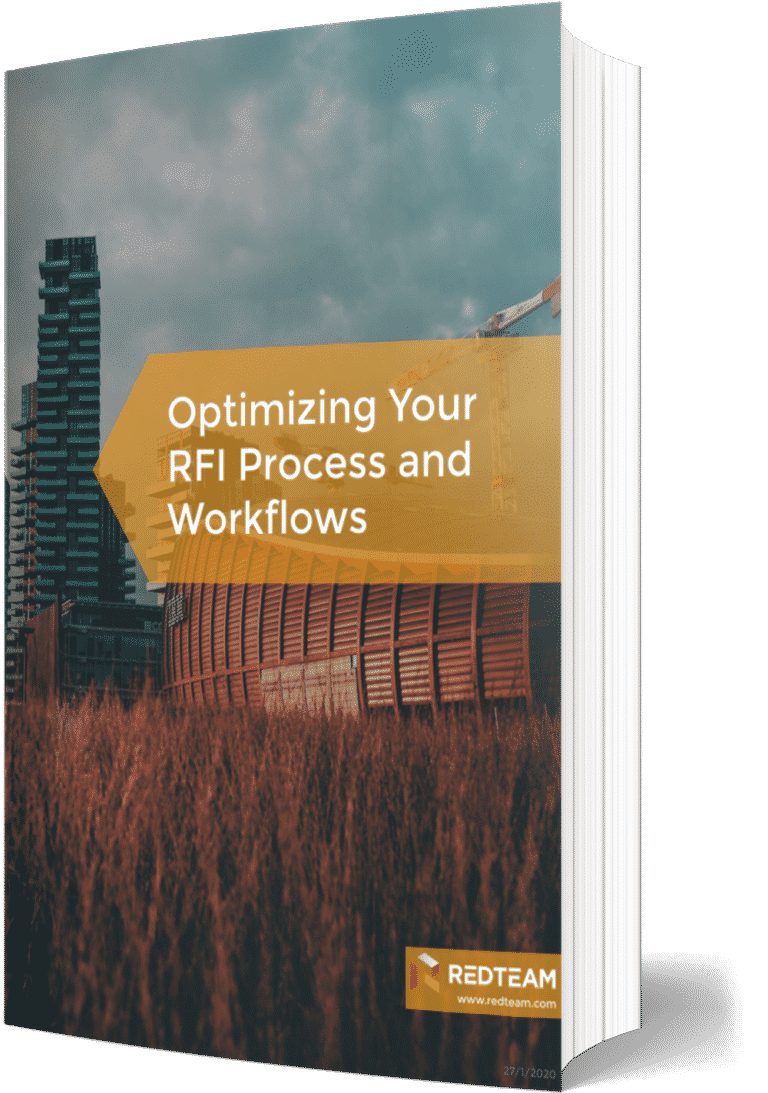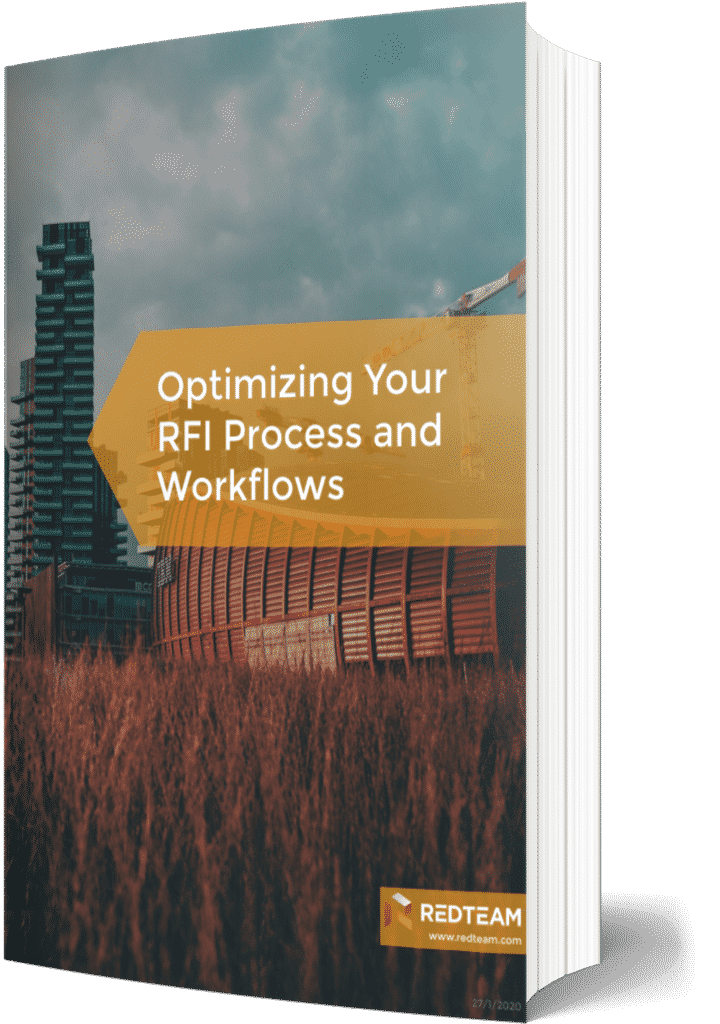 What Redteam Users are saying
"RedTeam has a good blend of integrated features without over-complicating things, the dashboard was easy to move around in, and we liked the way RedTeam moves through each stage of construction."
"I was given the opportunity to beta test RedTeam, and have been hooked since."
"RedTeam has been a game-changer for 3i Contracting. Having a complete and intuitive interface, where all stakeholders can collaborate and communicate on individual projects with real-time updates, has brought transparency to our business and clients."
"It's amazing to have a tool behind you that makes you so much better at what you are doing."
Trusted by over 100K RedTeam Users and leading companies in the Construction Industry.
Get Your Free Ebook Today.