RedTeam's new blog, Tech Trends, provides you with the latest trends in the construction industry to make sure that you never miss out. Click here to check out the previous article in the series.
As automation and advanced technologies continue to join the tool belts of construction workers worldwide, the jobsite ecosystem has expanded to become more efficient, more accountable, and more secure.
One way that construction professionals are embracing new technology is by incorporating it into an "Internet of Things" ecosystem.
The Internet of Things (IoT) is defined as:
"The interconnection via the Internet of computing devices embedded in everyday objects, enabling them to send and receive data."
With tools such as DeWalt's Jobsite WiFi System, creating a connected jobsite through an "Internet of Things" ecosystem has never been simpler. By utilizing multiple access points, the system can provide WiFi across the jobsite. This connectivity provides workers with constant access to critical data and assists in integrating IoT devices such as site sensors into the system.
Site sensors are currently playing a significant role in building up this interconnected web of devices. By providing access to critical data, site sensors can create a more productive and connected construction site.
3 Ways Site Sensors are Enhancing Construction Sites
1. Monitoring site conditions.
Pillar Technology, a New York start-up, has designed a smart sensor intended to monitor conditions around a construction site. "These sensors can detect temperature, humidity, dust particulates, pressure, noise vibration, and volatile organic compounds (which arise from an overload of varnish or paint)."
By placing one sensor for every 2,000 sq ft. of building space, these sensors can interact with one another to provide real-time alerts to builders and contractors. By being able to provide critical data to managers, such as rising temperatures and increased pressure, they can act quickly and mitigate any risk.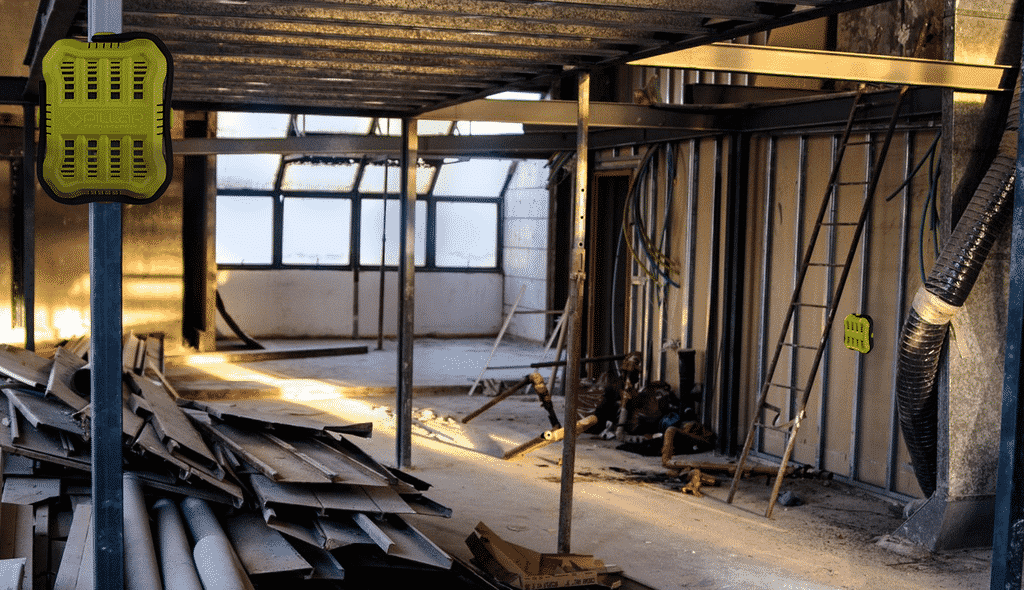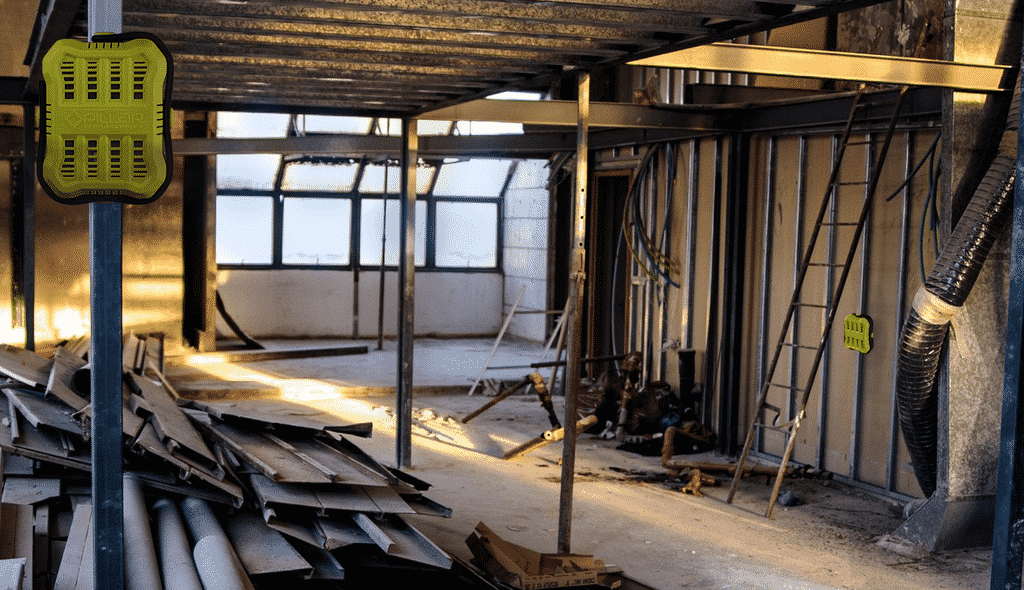 2. Increasing worker safety.
The safety of workers should always be a top priority on construction sites. Site sensors, more specifically, wearable site sensors, can go a long way in reducing injuries caused by jobsite hazards. 
Wearable sensors can alert workers of their proximity to high voltage, monitor body temperature, heart rate, and can inform management if an incident does occur. By having "extra eyes" on-site, it increases worker safety and improves the response time should an accident happen. 
One example is the Spot-r clip by Triax Technologies. The Spot-r attaches to a worker's belt and "detects falls at the jobsite, identifying who, where, and distance of fall, improving injury response time by up to 91%." Workers are also able to report worksite hazards and send a distress signal directly to supervisors.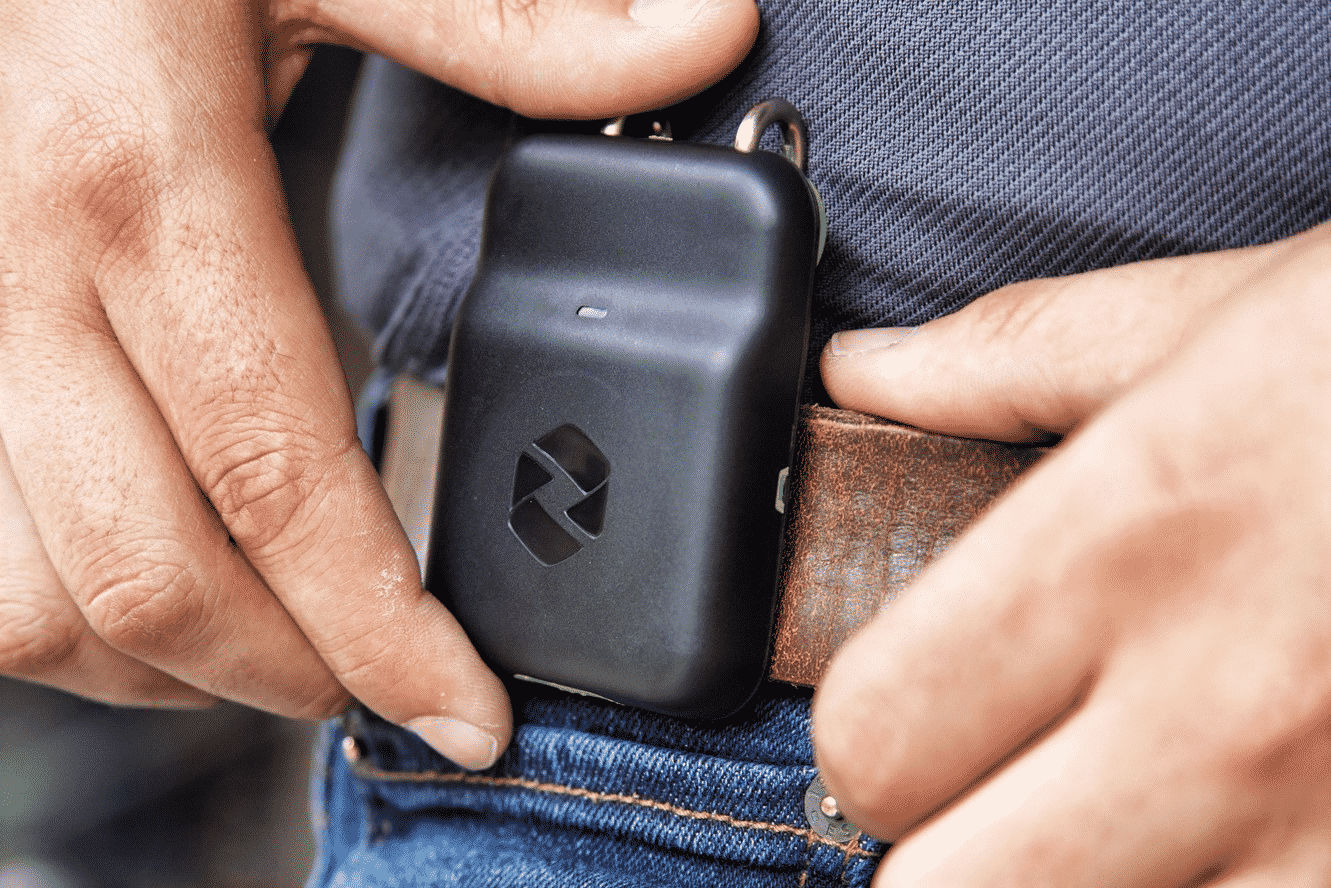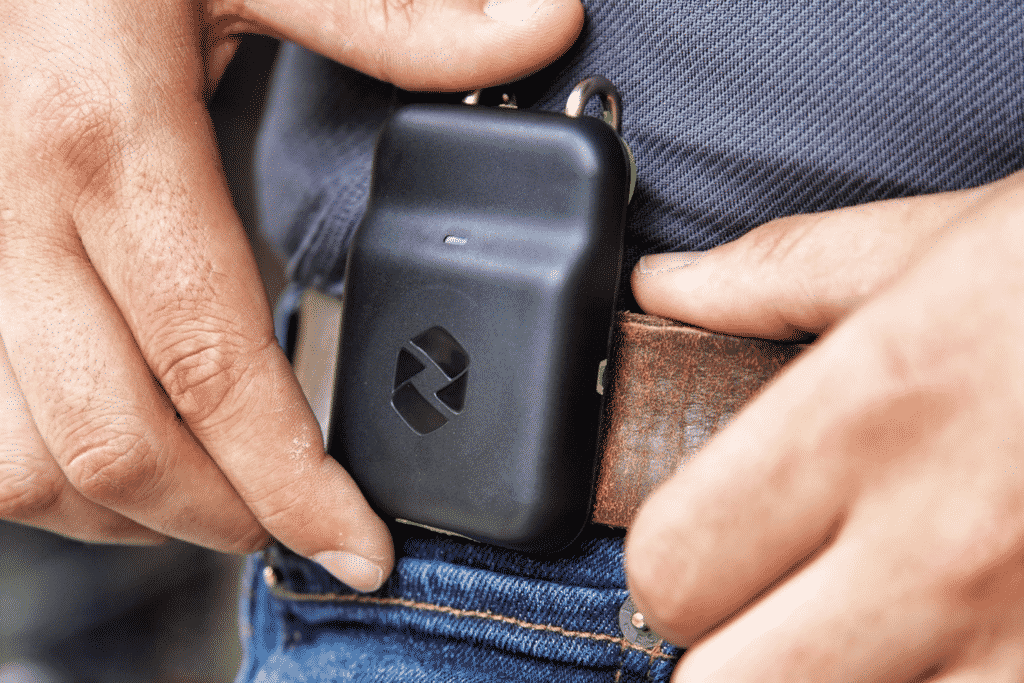 3. Optimizing business management.
In the construction industry, having access to critical data is an essential element to a project's success. Through the use of site sensors, companies can track materials as they move through the supply chain, measure the fuel usage of machinery, and monitor equipment health to prevent costly breakdowns. 
The real-time data that site sensors provide supplies builders with relevant information during the construction process. They also give valuable insight into the inner workings of a building, such as temperature, energy usage, and other essential data in order to maintain long term costs. 
Ask any general contractor what keeps them up at night, and they will tell you it's thinking about the safety of their workers. With the wide adoption of wearable technology, contractors could see increases in labor productivity and, more importantly, worker safety.
Site Sensors are just one example of the ways construction professionals are embracing technology to improve their craft. Here at RedTeam, we do our best to provide you with the resources to make sure that you never miss out on the latest Tech Trends.