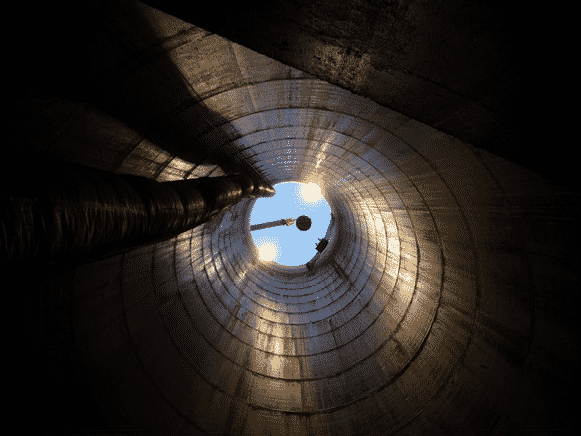 Have you ever used soil freezing on a project—or thought about it? We wanted to find out more about the technology and how it can make a difference on a project, so went straight to the source. Here's a little Q&A with Joshua Webb of Seattle-based SoilFreeze.
FieldLens: What are the most common reasons people want to freeze soil on a construction project?
SoilFreeze: The most common uses of engineered frozen soil systems is to cut off groundwater and provide temporary shoring.
Frozen soil is essentially impermeable. Once fully-formed, groundwater and/or contaminates will be unable to move through the frozen wall. The goal of each system design is to give the contractor a "dry excavation" even in soils that are water saturated or well below surrounding groundwater.
Frozen soil replaces other shoring systems, including sheet piles, soil nails, h-pile and lagging, caissons, secant piles, and slurry walls. One of the key advantages of our system is that it allows the shoring to be in place before any excavation begins. It also has a very small impact on the environment as there is no concrete, steel columns or wood shoring left behind after the work is done. Our system can be completely removed after the below-ground portion of construction is completed.
Other key advantages of ground freezing include:
* Effective in all soil conditions (sand, grout, silt, clay, peat)
* Very little to no vibrations during the installation of the freeze system
* Adaptable to almost any configuration (vertical, angled, horizontal, square, round irregular)
* Can be installed around any buried utility, including water, sewer, phone, electrical, fiber optic and gas.
* Can be installed in low overhead conditions and even indoors.
FL: In layman's terms, how does the technology work?
SF: We install 3″ to 5″ steel pipes in the ground, run a salt water brine solution through it at -20 degrees F that is cooled by low temperatures chillers.  It takes about 3 to 6 weeks to freeze a wall depending on soil conditions and water content.  After the ground is frozen, the chillers continue to operation to maintain the frozen soil.
FL: What's an example of one really big and one small project where SoilFreeze made a difference?
SF: A large project that we have is providing ground water cutoff for the new seawall on the Seattle Waterfront, which is one of the largest frozen soil projects in history. We have installed a ground freeze system to create a 1/2 mile impermeable frozen soil wall that is 35 feet deep. This allows the construction of the new seawall below the water table to take place with very little dewatering. Considering that much of the groundwater along the waterfront is contaminated, the frozen soil shoring is saving the project considerable amount of money by not needing a large dewatering and water treatment system.
One smaller project that we have is just south of Miami Beach where we are providing a "Break-in Block" for a tunnel/sewer main that connects 2 islands. The purpose of the frozen soil block just outside the portal of a TBM jacking system is to stabilize the soil and provide groundwater cutoff for a few weeks while the tunnel boring machine is being adjusted after it exits the shaft portal. The tunnel is about 100 feet below the ground surface, with groundwater just 10 feet below the surface.
FL: How can SoilFreeze impact worker safety?
SF: Our frozen soil technology provides the ability to stabilize soils and provide shoring to keep workers safe while work in and around large excavations. Our system can be installed before any excavation takes place minimizing the exposure to the workers in and around the excavation. OSHA and their related state agencies have inspected and approved our systems, and have always accepted them as the only form of shoring necessary.
One of the key advantages of frozen soil shoring is the ability to monitor the temperature of the frozen soil wall hourly. Frozen soil strength is a direct function of the temperature (colder soil is stronger). Through our extensive monitoring we can identify warming trends well in advance of any potential safety concerns.
FL: Can you describe your collaboration process with other contractors such as pipe installers?
SF: We work with clients across North America and develop a scope of work and custom design to meet the project needs. Once the scope of work is defined, we typically subcontract with a local driller who knows the soil and water conditions in the area. They will install our steel freeze pipes in the ground. Our engineers lay out and monitor the install of our freeze pipes. We also research with the general contractor and local utilities to determine what underground utilities may be in the area and engineer solutions for each case.  We coordinate with the client so the most efficient and reliable methods to power our chiller system, whether with generators or with local line power if it is available. Once the system is running we collect ground temperatures to monitor how well the frozen wall is forming. We share that data with our client so he can adjust his schedule accordingly.
Liked this post? Check out: Underwater Construction Tech Makes a Splash.