Companies across all industries face rising pressure from governments and consumers to become more environmentally friendly.
The construction industry is no exception and it has a huge opportunity to increase the sustainability of building projects. In 2018, the sector accounted for 36% of global energy use and 39% of energy and process-related carbon dioxide emissions. Construction and demolition projects also generated 600 million tons of debris, which is more than double the municipal solid waste that year.
With construction and demolition debris — concrete, wood, asphalt — accumulating in landfills, there is mounting pressure on the construction industry to recycle and repurpose waste. According to Construction & Demolition Recycling, by 2025, the volume of construction waste generated annually is expected to double to 2.2 billion tons.
So what can the industry do to produce sustainable buildings, green buildings, eco-friendly building materials, and overall sustainable construction practices?
We've broken down some key topics of sustainable construction to help your company get started.
What is Sustainable Construction?
Sustainable construction means building with renewable and recyclable resources and sustainable building materials. During construction projects, care must be taken to reduce waste and energy consumption where possible and protect the natural environment around the site. The result of a sustainable construction project must be an environmentally friendly building or environment.
According to Professor Charles J. Kibert, sustainable construction focuses on six principles: "conserve, reuse, recycle/renew, protect nature, create non-toxic and high quality." The goal is to reduce the industry's impact on the environment by utilizing sustainable building practices, employing energy efficiency, taking advantage of green technology, and using eco-friendly building materials.
Sustainable construction impacts the environment because of the materials used, technology that produces greenhouse gas emissions, and the management of the infrastructure that can cause harm to the surrounding area. Economically, sustainable construction involves:
Renewable energy generation.

Sustainable building material and waste recycling.

Water harvesting and preservation.

Cloud-based technologies. 
The construction industry is unique because it can significantly affect the way these practices are applied. This is because of the large amounts of materials and energy that the industry uses.
Not only can the industry affect the environment through building materials and equipment, but construction also can benefit from green building with the proper green certifications. Here are the top two green certifications, LEED and Energy Star, that your team members can obtain and showcase to prospective clients.
What is LEED and How to Become LEED Certified
LEED stands for Leadership in Energy and Environmental Design and is issued by the U.S. Green Building Council (USGBC). LEED is the most easily recognized sustainable building certification and is a globally recognized symbol of sustainability achievement and leadership. This certification is for all building types and all building phases including new construction, interior fit-outs, operations and maintenance, and core and shell.
LEED-certified buildings have economic, health, and environmental benefits that can increase your company's reputation. Some examples include competitive advantage, increased clients, and enhanced project performance. Environmental examples include reduced pollution, reduced energy use and carbon emissions, and healthier spaces with cleaner air.
There are eight separate certification programs including ones for commercial, retail, new construction, existing buildings, and more. They are Building Design and Construction (BD +C), Interior Design and Construction (ID+C), Building Operations and Maintenance (O+M), Neighborhood Development (ND), Homes, Cities and Communities, LEED Recertification, and LEED Zero.
Each program has a points-based rating system with four certification levels. You get points for each green building feature, and your point total determines whether you're LEED Certified, LEED Silver, LEED Gold, or LEED Platinum (the highest level). If you're not sure which LEED certification is right for your company, check out their interactive Discover LEED Tool.
LEED has eight areas of focus on the building design and construction checklist. The areas are location and transportation, sustainable sites, water efficiency, energy and atmosphere, materials and resources, indoor environmental quality, innovation, and regional priority.
Each separate certification program has its own checklist to follow with the same areas of focus but different requirements to follow. For example under location and transportation for the BD+C certification, there is a requirement for green vehicles while in ID+C it doesn't exist. Depending on the project type, specific requirements are needed for one certification while not required for another. You can find the BD+C certification below.
How to Apply for Certification
Identify the credits you're seeking, and prepare documentation to support how you achieved them.
Wait for the USGBC to review your application. They may ask for supplementary documentation in the process.
Get your certification. You'll need to pay a fee based on the size of your project and the certification you're seeking.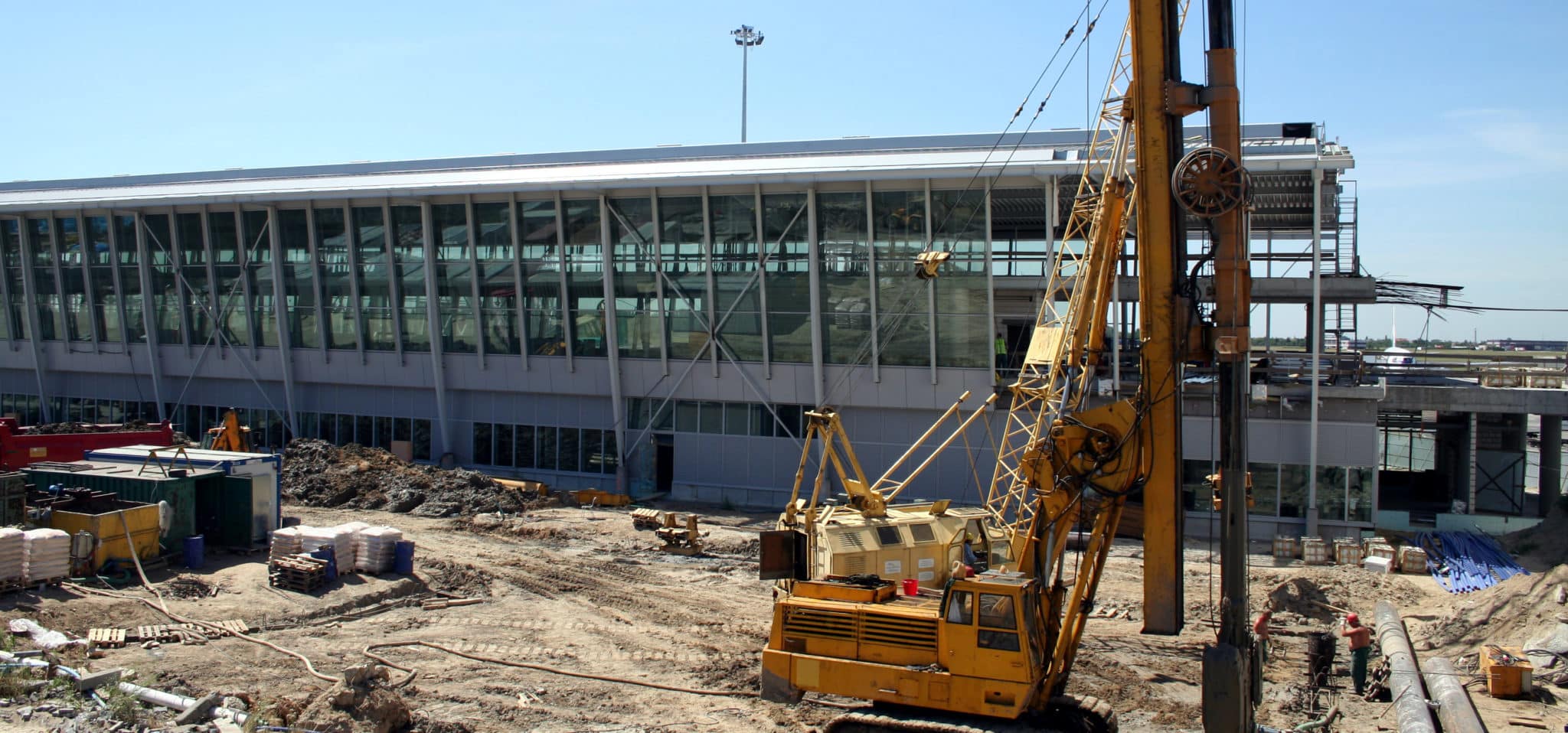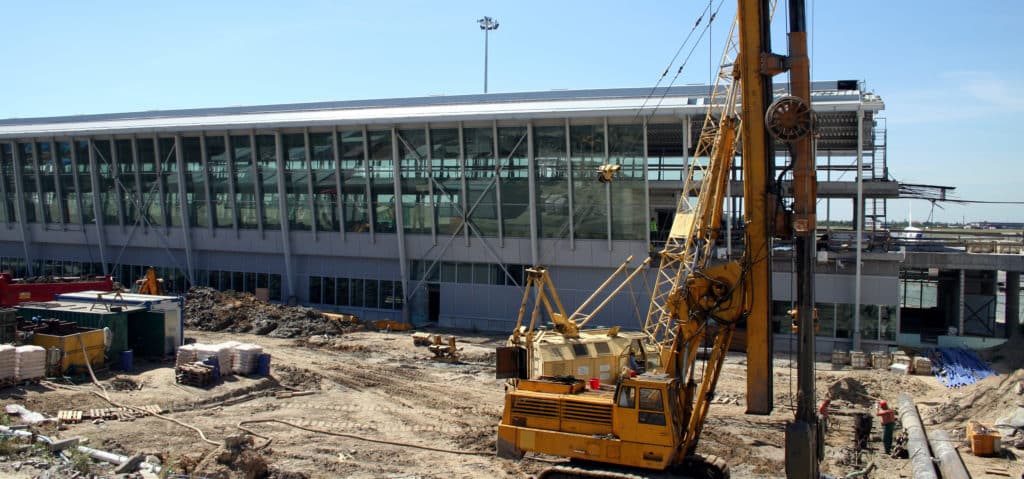 LEED helps investors implement management practices to prioritize building efficiency, decrease operational costs, increase asset value and ensure productivity, comfort, health, and wellbeing for occupants.
Being LEED-certified helps ensure that your project team has the expertise to construct or renovate customer's green buildings. The LEED plaque means leadership, and it lets everyone know that the building has an integrated design that will be energy and water-efficient while increasing occupant health and comfort. Without that assurance, projects can face various market disadvantages, such as opportunity costs, accelerated obsolescence, or structural competitive disadvantage.
Why Energy Star is Another Great Sustainable Certification
Energy Star is a widely recognized government-run product certification label for energy-efficient products. It's another well-known green building certification that's offered through the Department of Energy and the Environmental Protection Agency.
There are four ways to receive Energy Star recognition: certification for buildings, tenant space, partner of the year, and designed to earn energy star.
Energy Star certified buildings save energy, save money, and help protect the environment by generating fewer greenhouse gas emissions than typical buildings. To be certified as Energy Star, a building must meet strict energy performance standards set by the EPA. To be eligible, a building must earn an Energy Star score of 75 or higher on EPA's 1 – 100 scale, indicating that it performs better than at least 75 percent of similar buildings nationwide. The score accounts for differences in operating conditions, regional weather data, and other important considerations. Certification is given on an annual basis, so a building must maintain its high performance to be certified year to year.
Some ways to increase your energy score is upgrading lighting, having energy-efficient products, building upgrades, and practicing sustainable work.
How to Apply for an Energy Star Certification
Have an Energy Star score of 75 points

or higher.

Register for a

Portfolio Manager account

and fill out your application.

Get an approved engineer or architect

to conduct a site visit and verify your project.

Enter the site visit information into your account and wait for approval.
With these two certifications your company has a more competitive advantage in the market and with these next sustainable methods, you'll be on your way to increasing the sustainability of your construction projects.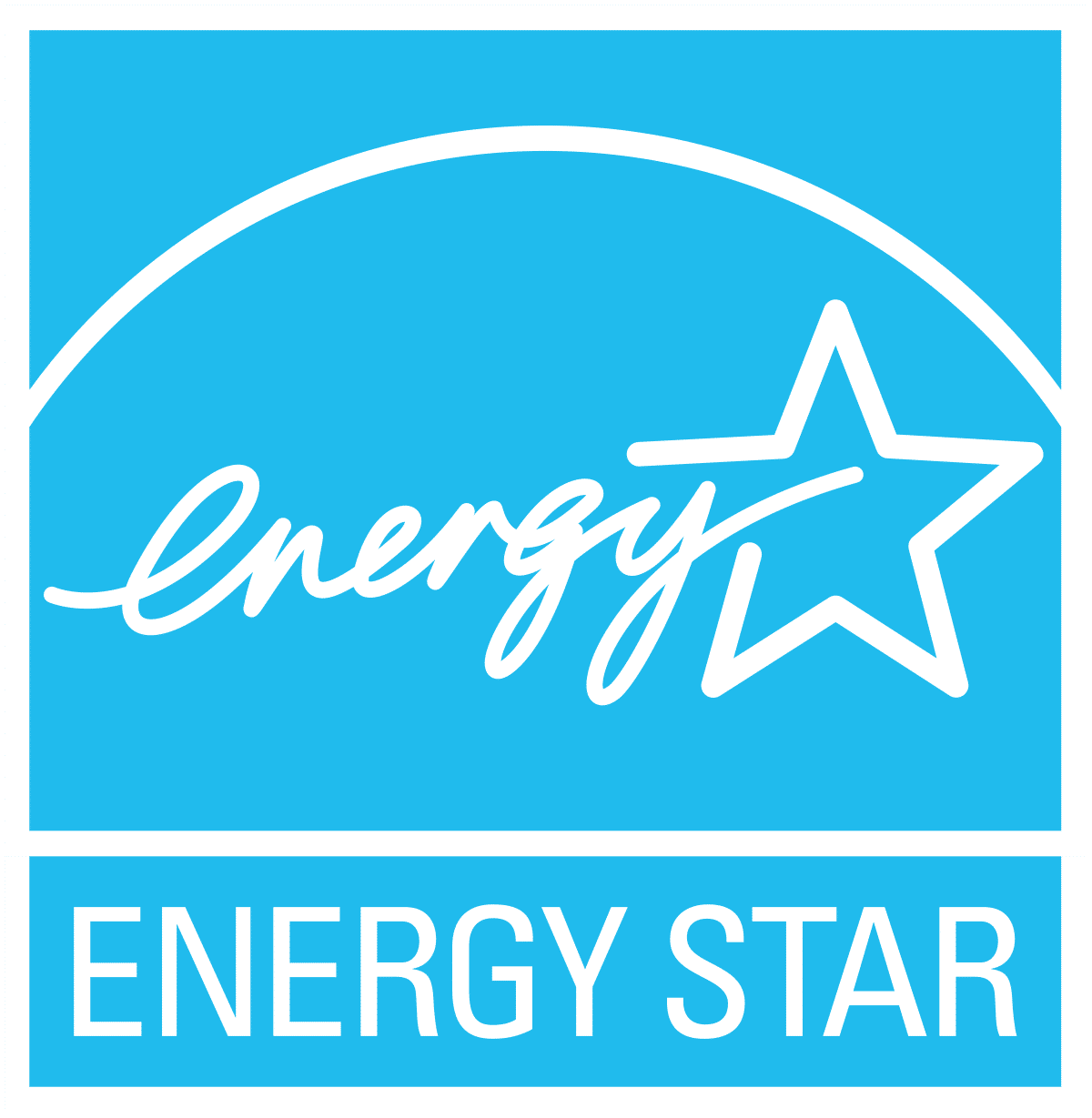 5 Methods to Making Your Construction Site More Sustainable
Construction techniques, resources, and building practices have evolved over the years. With the increased interest in sustainability and energy conservation, new methods of construction that focus on sustainability have been developed. Sustainable construction uses green building methods that enhance renewable and sustainable efforts to produce sustainable buildings for the environment. Some of these methods include:
Constructing green buildings

Cutting materials precisely to reduce waste

Selecting sustainable and recycled materials, and

Managing construction sites to improve the environment.
While it's clear something has to change, it's less evident how you can do that. Thankfully, there are a few relatively straightforward ways you can make your operations more sustainable. Here are five of them.
THE POWER OF CONSTRUCTION MANAGEMENT SOFTWARE
To learn more about how you can incorporate RedTeam into your business development – project management – project financials, click here to watch and learn more about our 5 MINUTE VIDEO OVERVIEW!
You have many new technologies available today, but building information modeling (BIM) may be significant. If you haven't used BIM before, it's a type of software that lets you design, edit, and share digital project models. While this may seem unrelated to sustainability, it can be a tremendous help in reducing waste and improving efficiency.
One of the most beneficial features of BIM is clash detection, which highlights potential problems before they arise. By fixing these issues before the construction phase, you'll save a tremendous amount of time. Less time spent working on a project means fewer emissions since heavy machinery and tools don't run as long.
BIM also provides more transparency in the design phase by helping you create more sustainable buildings. In 2009, the Miami Science Museum used BIM to see how design impacts energy consumption and helps make the most efficient choices possible. With this kind of analysis, you can ensure your projects are sustainable long after construction ends.
Keep Equipment in Optimal Condition
Heavy machinery is one of the biggest culprits of construction-related emissions. You may not have the budget to switch your machines out for electric alternatives yet, but you can improve their sustainability through maintenance. If you keep your equipment in top condition, they'll work more efficiently, producing fewer emissions.
The industry standard is to fix problems when they arise, but preventive maintenance is far more effective. Maintaining equipment regularly prevents costly breakdowns, and it has several environmental benefits, too. For example, it increases machines' lifespans and informs more efficient fueling schedules.
Manufacturing a new machine generates many emissions, so extending current machines' lifespans can be a more eco-friendly option. Regular maintenance will also help keep emissions down by ensuring engines run more efficiently. The best part about this key to sustainable construction is that it saves you money, so it's a win-win situation.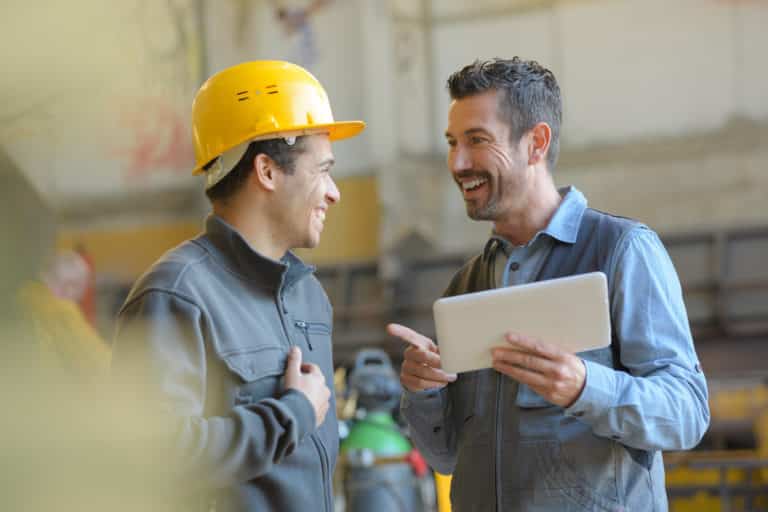 Transportation is an often overlooked aspect of construction's emissions, but it's a significant one. Projects involve a lot of transportation, from material deliveries to workers driving to and from the jobsite. Since road transportation alone accounts for 15% of total emissions, all this travel impacts the environment considerably.
Consider how the construction industry employs more than 11.2 million people in the U.S. If all of those people drove themselves to work, it would translate into substantial emissions. In contrast, if you carpool and encourage others to do the same, you can shave off a significant portion of project-related emissions.
Delivery-related transportation is another crucial area to consider. The answer here is more thorough planning. If you have more accurate estimates for a project's material needs, you can schedule it all to arrive in one delivery, reducing the need for transportation. Similarly, sourcing from nearby suppliers will help minimize transportation-related emissions, thus promoting sustainable construction.
Use Sustainable Building and Eco-Friendly Building Materials
Sustainable construction is about more than just reducing emissions and waste during the building phase. The choices you make in design can influence how eco-friendly a building is across its lifespan. One of the best ways to improve lifetime environmental impact is to use sustainable building materials.
The materials you use come with their carbon footprint you may not have considered. For example, cement production accounts for 8% of global CO2 emissions annually. Building with eco-friendly materials instead can reduce your overall environmental impact more than you'd think. Green resources are also more widely available than you might expect.
From composite shingles to hemp insulation, you can find eco-friendly alternatives for virtually every material you can imagine. While some are more expensive than traditional options, some are cheaper, and you have to consider lifetime energy costs.
Overall, green buildings are a straightforward, effective way to reduce your project's carbon footprint.
Set and Measure Sustainability Targets
Finally, no sustainability initiative is complete without goal-setting and measuring. Adopting sustainable construction is an ongoing process, not a one-and-done task, so it helps to measure how successful your changes are. If you set sustainability targets, you'll have something to compare your actions against, informing future changes to your work sites.
If you don't know where to start, you can turn to environmental, social, and governance (ESG) rating companies. ESG criteria cover more than just environmental impact, but that's a substantial part of the equation. Getting an audit from one of these agencies can show you the things you do well and where you can improve, informing future goals.
Once you have these goals, it'll be easier to see what kinds of green building improvements you can pursue. After making these changes, you can then measure their results compared to your goals, showing if they were effective or not. If they were, you could apply similar measures elsewhere. If they weren't, you could try something else.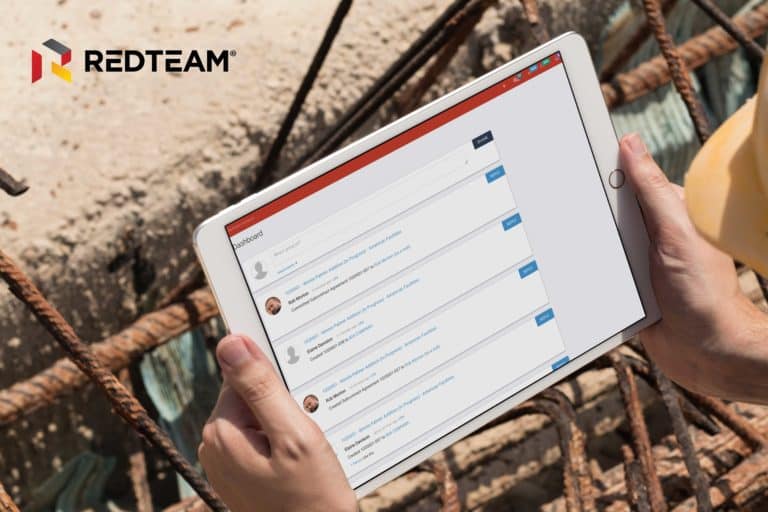 Why Sustainable Construction is Important
Whether it's the price tag for the materials, the training behind it, or resistance to adapting to new methods, there is some pushback on sustainable construction.
Despite that pushback, however, more owners and developers, both public and private, turn to a greener and more sustainable form of construction, especially since the effects of climate change can already be felt across the globe.
Sustainability is essential for a variety of reasons, including a better quality of life and environmental quality. To have thriving and healthy communities, we need to have clean air, natural resources, and a non-toxic environment, and the construction industry can lead the way for greener projects.
It will take sweeping, industry-wide changes for construction to become a truly sustainable sector. Not all improvements have to be disruptive, complex, and expensive, though. You can start making minor adjustments today to do your part in making construction a more eco-friendly industry!
How Construction Management Software Promotes Sustainable Construction
The construction industry adds to the amount of waste and pollution in the environment because of the traditional methods and materials. However, a new, alternative method for project management is rising and becoming widely adopted by construction companies.
Construction Management Software is becoming increasingly popular due to its cloud-based technology that provides a secure location for documentation that all team members can access at any time and anywhere.
Long gone are the days of tracking pieces of paper with critical project information. Now you can easily access the information from a mobile device with just the click of a button. So how does this impact the environment?
Construction software like RedTeam allows you to track project progress starting from pre-construction through project closeout. The cloud-based software enables you to track critical documentation including submittals, RFIs, contracts, change orders, scheduling, budgeting, estimated cost at complete and much more on a single platform reducing paper waste, improving productivity and minimizing the need for rework.