Contracts are the foundation of every project and they come with liabilities and obligations to manage. This can be a daunting task as construction risk management is often approached as a way to prevent risk rather than create value. Staying ahead of risk is crucial to the project management process because the construction industry requires impeccable document control, robust financial management, and seamless collaboration.
RedTeam software is built to make sure all of these aspects flow together so that your company stays ahead of risk with a positive outlook. Here are some key elements to consider when utilizing best practices for construction risk management.

What is the cost of poor risk management?
Assuming that everything is going to work out is not a good strategy. Assuming that everything is going to go poorly and that the sky is going to fall also isn't a good strategy. It's important to have a balance between handling risk appropriately and ignoring it completely.
Mismanaged risk leads to stress, rash decisions, unstable workplaces resulting in poor performance, loss of employees, and weak relationships. Construction risk management is the center point of stability for handling all of these factors.
But Don't Panic! Set Expectations Instead.
There are multiple risk factors to consider when working on a project. However, it's important to remember that risk management not only involves preventative measures but also opportunities for your company to benefit from.
Making sure you have the right people on the job is crucial to how your project will flow in the long run. People who have the right attitude and behaviors will impact the rest of the team by increasing productivity and skillsets needed throughout the project workflow.
One of the most important construction risks to stay ahead of is knowing the right safety protocols. The right protocols on the job sites are critical to ensure the team creates quality work in a safe environment. If there is no risk management in safety it can be highly disruptive to a project.
Cost and Change Management
Your company's success depends on bid accuracy. A common risk for companies is finding miscalculated bids. This is the number one risk you should be focusing on. Researching costs in the local area of your project or bringing in an estimator with experience will help you understand what it's going to take to produce your project and build it.
Expectations Set by Stakeholders
This is an important key element because if the expectations are not clear the communication chain is disrupted. Making sure they are involved in every conversation and have sufficient information, from the owner to the architects or to your vendors, will drive what kind of risk you have. As a GC it's important to be as transparent as possible. The more communication and information, the fewer potential risks.
Weather conditions can be detrimental to projects with the number of risks involved. How and when you schedule things is going to be impacted by the seasons and storms. Setting expectations for delays due to weather is important. Planning ahead and thinking about elements that could impede the ability to do a job is part of staying ahead of risk.
Pandemics are also an important external factor to consider. COVID-19 is highly disruptive because you need to ensure your team's safety on the jobsites while also following local regulations. These are factors that should be considered in advance of a project to either put a price on materials needed or to communicate with your team any new protocols that will produce a cohesive workflow. For more information download our free Ebook below.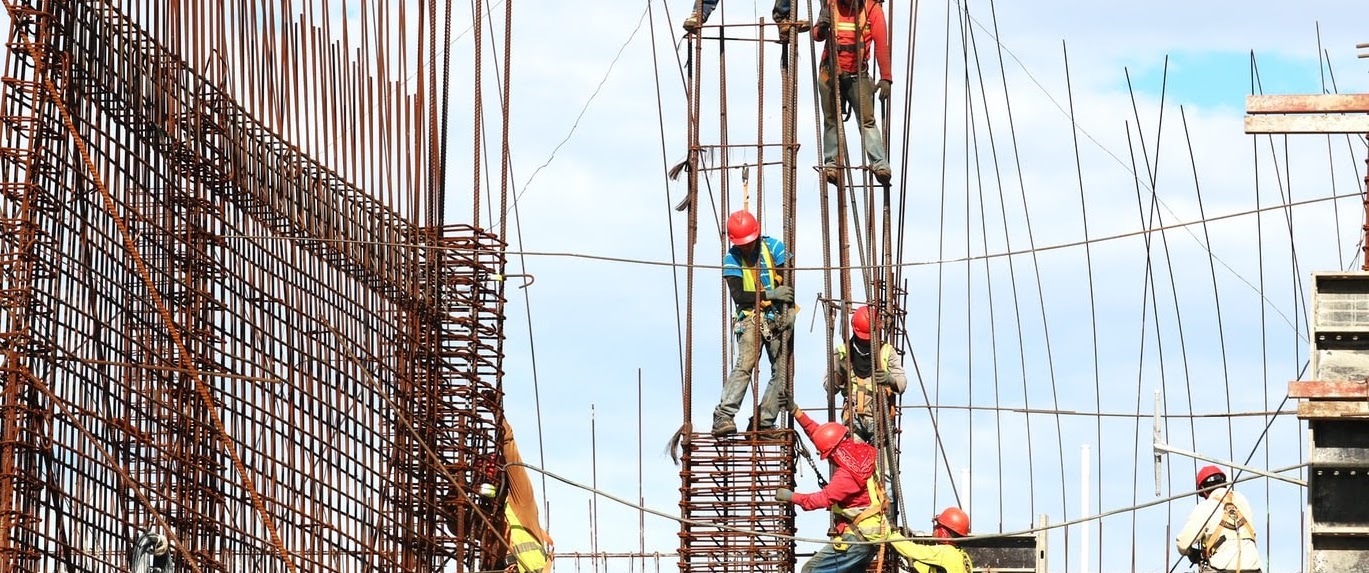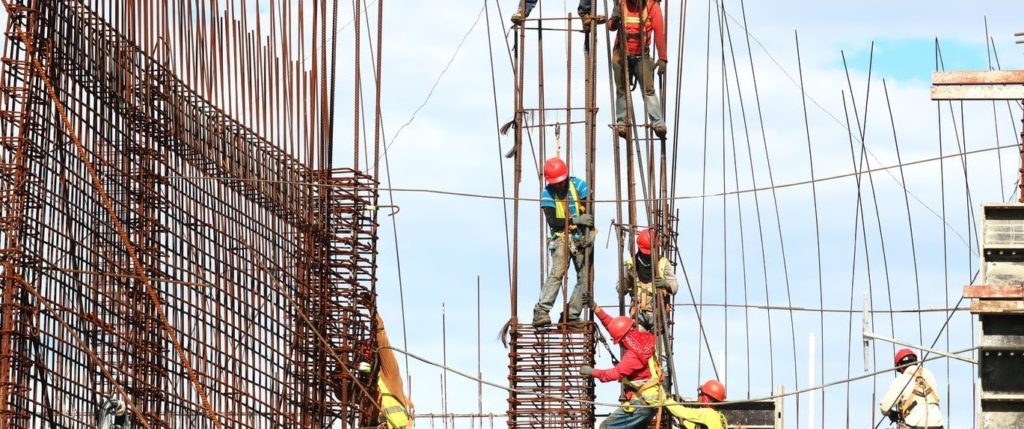 The keyword here is: Anticipate. Risk mitigation is a strategy that helps minimize the anticipated damage of unnecessary construction risk. Anticipating the potential risk problems above is critical to the success of your project and ensures the mobilization of the workflow.
As a general contractor, it's important to have a tactical approach considering different elements that can affect your projects. For example, a huge storm will impact equipment left on the jobsite; no one likes flying cranes. Anticipating when the storm will happen and creating a plan to secure all of your equipment beforehand is a good way to stay ahead of this risk.
Using construction project management software, like RedTeam, is important because it helps you resolve those issues.
Construction Management Software
RedTeam software was built by contractors for contractors to solve real problems. Maintaining adjustments, preparation, and spreadsheets is a tedious manual task that RedTeam takes care of for you.
Estimating, from proposals to in progress, is automatically moved over once you win the job. The potential risk for spreadsheets to be copied in the wrong place leading to mismatched numbers between the budget and bid is anticipated for you through our software.
The project team has access to RedTeam to view all documentation and project visibility leading to transparency which is critical to lowering risk.
RedTeam is a live construction project management software that allows collaboration, contracting, and cost control to help you take better control of your project and reduce risk. Here's a quick overview of more ways that RedTeam can be beneficial for your company.
Problems RedTeam Software Solves
Mental processes are risky with many consequences. Here are our four core elements that we address to help reduce construction risk.
Incomplete Contract Documents. Document formation is often inconsistently managed. 
RedTeam provides template management, document formation, and permission controls. All of your documents are formatted in a way to enter basic information with the right legalese to help mitigate liabilities. Permission controls allow you to provide authority for people before any changes are made.
Communication Breakdowns. Without centralizing the communication workflows, companies lose track of their projects.
Every document shared in RedTeam lives inside a collaborative console through our interactive sharing tool. All of your workflows are fully integrated so you can see everything that happened. Long gone are the days of tracking people and documents due to miscommunication. Now you have a centralized platform.
Poor Documentation Tracking. Not knowing the status of all the documents and their history is costly.
In RedTeam, every document has metadata capture meaning you can see the history of that document. For example, who received the document email, who opened the email, etc. This feature leaves no room for error between communication and project workflow.
Information Silos. Lack of integration creates silos, causing a lack of visibility of the teams.
It's very common to have a field platform, a construction platform in the office, and an accounting platform in another location. Coordinating between these multiple platforms produces risk by creating fragmentation of that information. RedTeam manages all contracts, financials, workflows, and RFI submittals in one single environment where everyone on a project can collaborate.
Staying ahead of risk is crucial to properly managing liabilities and obligations in a project. Using the right construction management software helps contractors stay on track and anticipate any risk or opportunities. If you're still wondering how to manage your projects or need help, check out or free Ebook below.