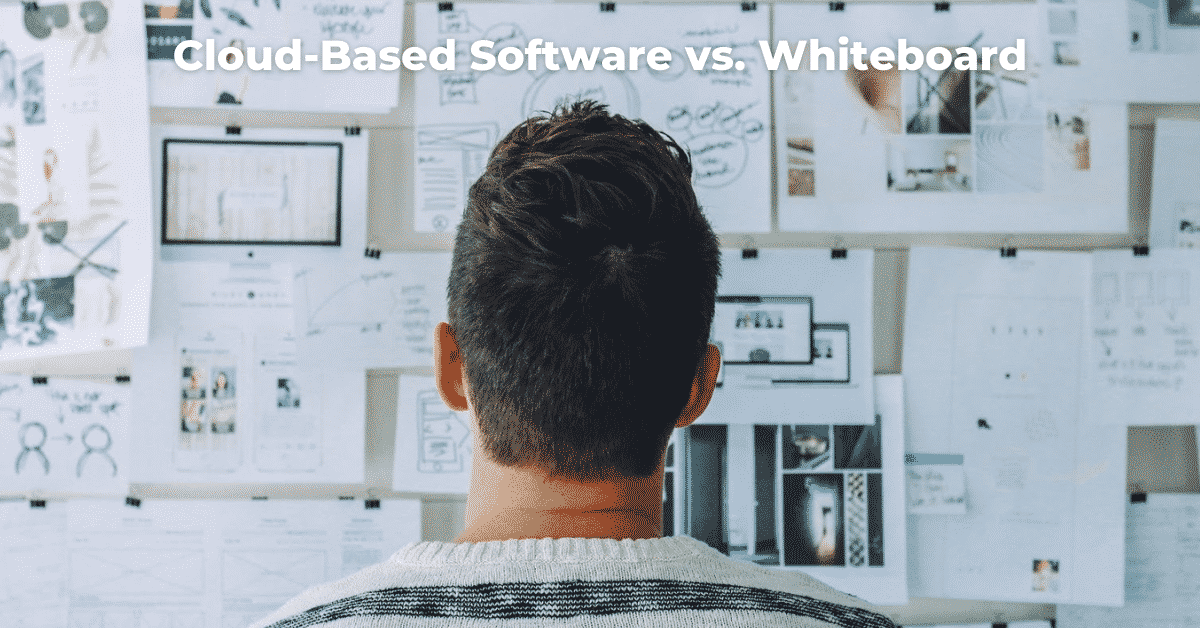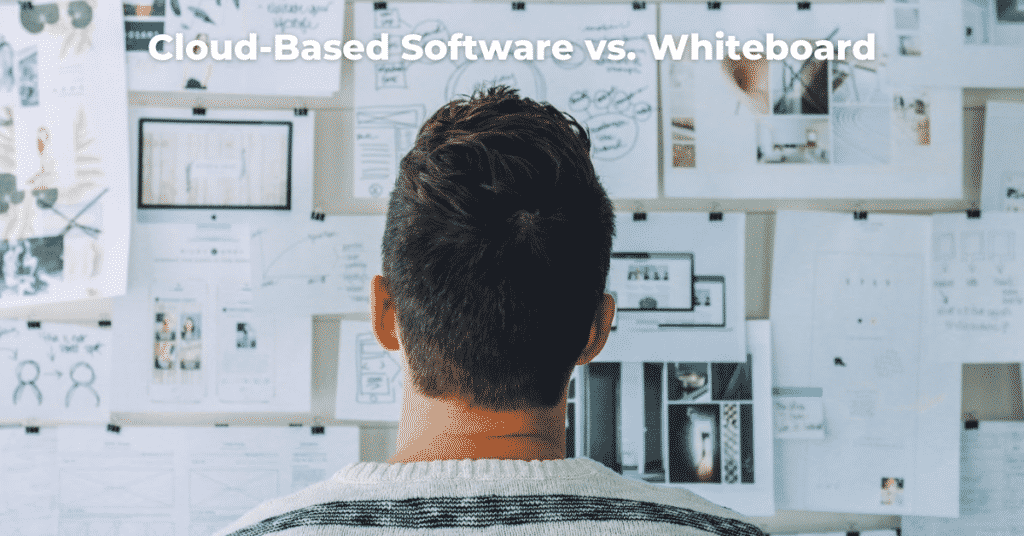 If you've ever been on a jobsite, you've most likely seen a whiteboard– and it's probably hanging in a GC's trailer. You've also most likely seen the (possibly hectic) written workflow of a project. Project management is a crucial process to ensuring the successful completion of any job you take on, so it's essential to organize your visual workflow.
The construction industry is becoming rapidly digitized with increased mobile and app usage. It's no surprise some companies are moving to cloud-based software to keep up with the digital transformation while having a secure place to store documentation. Long gone are the days of using a static whiteboard that locks up critical information needed for all workers to access on a project.
Luckily for you here at RedTeam, we value the project management process and have created cloud-based software. Built by contractors for contractors to help you seamlessly manage your projects on and off the field, helping you keep your visual workflow intact.
Why You Should Ditch the Whiteboard
No Clear Timeline: As you write your ideas on a whiteboard, it shows the distribution and progress of tasks but lacks a clear timeline to follow throughout the project. Some projects have complicated timelines that require the use of software for project management. Having a clear timeline is vital to the construction process as you have deadlines to meet. Not seeing this visual timeline can be detrimental to your project management workflow.
Lacks functionality: A whiteboard is a fixed object, so it doesn't have the robust features or functionality compared to project management software. There is no real-time functionality, project updates feature, or collaboration tool that allows a PM to use alongside other team members on the project.
No ease of access: Accessibility is essential during the workflow of a project. Whiteboards provide limited access for everyone on the team because they cannot access the information remotely. While anyone can take a picture and share what was written, any updates or task progression aren't shared. It's inefficient and time-consuming always to have someone stay in the office and share picture updates from a whiteboard.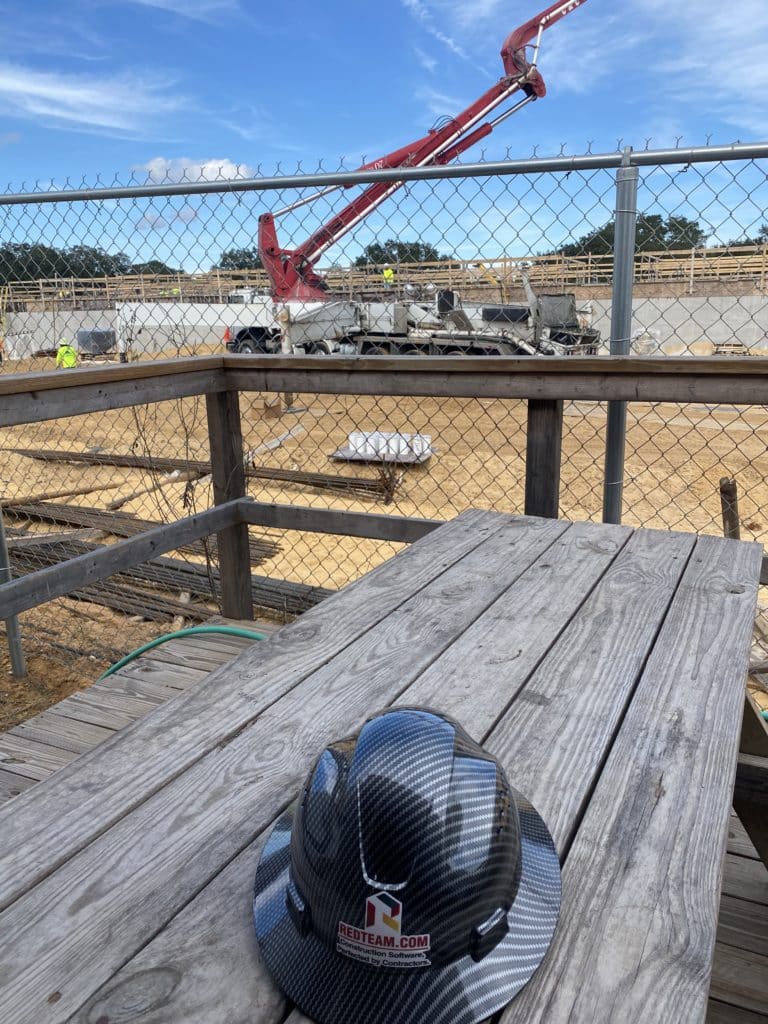 Why Using Project Management Software Like RedTeam is Beneficial
No need for physical materials and resources: Everything you need is right at your fingertips. With the click of a button, you can access anything from contracts to billing to field management documents, all from within the cloud. With RedTeam, you have access to our integrated apps BIM360, LevelSet, PlanGrid, DocuSign, QuickBooks Online, Sage, and TeamPlayer to help you work more efficiently and effectively. The best part? It's all in one software.
Increased availability and accessibility: A key benefit of using project management software is that it is available and accessible at any time and for anyone. A PM, GC, subcontractor and a team member have access to projects and tasks from anywhere globally and on any device. So you don't have to worry about sending constant updates or making calls to make sure everyone is on the same page. RedTeam has you covered.
Organization. Organization. Organization.: All of your necessary files, documents, conversations, invoices, billing, work hours and updates, are stored in the software. We make it easy for you by providing menus to click on, such as equipment, companies, contacts, opportunities, projects, transactions, and apps. Don't worry; we also have a live chat feature that offers tech support should you need it!
Real-time Updates: Project management software provides real-time task and project updates for all who have access. You'll receive notifications for particular projects that include when a task changed, when an invoice was received or sent, when a bill was approved or declined and when documents are uploaded and shared. RedTeam provides document control, team collaboration and builds confidence by helping you stay ahead of anything.
Our software offers business development, preconstruction, project management, field management, and financial features to help you have peace of mind when working on your projects. With business development, you can manage your opportunities and interactions. With preconstruction, you can accurately estimate the cost of your projects. Under project management, you can go over submittals, RFIs, change orders, and schedules. Using field management, you can easily connect from jobsite to office by tracking employee time, progress reports, and plans and specs. With the financials feature, you can view AIA-style progress, cost-plus billing, invoice approvals, and WIP reports.
If you're not getting anywhere using a whiteboard, try using construction project management software like RedTeam instead. It saves you time, money, and stress when completing projects. Your workflow (and team) will thank you for the digital transformation. If you'd like to learn more about how we help contractors, then book a live demo today!